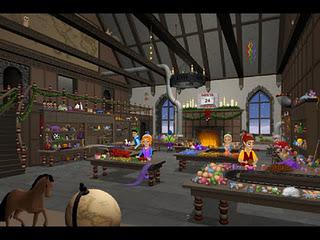 The holidays are here!


Please plan to join us December 2nd and 3rd at the Mary Queen Christmas Bazaar in Friendswood! Attending the MQCB will light your holiday mood like a fireworks sparkler! Booths are always appealing to the eye; a wide range of goods is offered from holiday foods and snacks to wood-working, jewelry, hand-made books, drawings, paintings, quilts, pottery, clothing, Christmas decorations and lots more--and all made by the artists/crafters themselves! Holiday music sustains the mood, people are happy, tummies are full, and the sights and smells are nothing but Christmas! It's sparkling, interesting, attractive, and lively.
The location is Mary Queen Catholic Church at 606 Cedarwood Drive, just off of FM518 (Friendswood Drive); turn south onto Stonesthrow Avenue between the cemetery and the snowcone hut and proceed forward to the church parking lot. Bazaar hours are 9:30am - 5:30pm, Friday, Dec. 2nd and Saturday, Dec. 3rd.
Enjoy a 10% savings on your total purchase of $50 or more now through Dec. 24th when you shop at our online store! Enter coupon code at checkout: x09ss2Ry
Follow us on Twitter.