The Primate and Predator Project would like to extend a big welcome to Caroline Howlett, our new Primate Research Coordinator!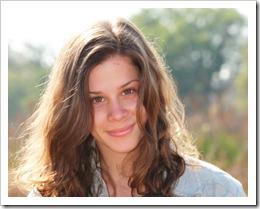 Caroline first volunteered at C.A.R.E, a baboon rehabilitation center in South Africa in 2010 where she developed her love of primates. She graduated in 2011 from the University of Leeds with a BSc in Zoology and then went on to study for her MSc R in Biological Anthropology at Durham University which she completed in 2012. For her Masters she carried out a 5 month field research project at Lajuma on the project's habituated baboon troop. Since graduating from Durham she worked as an animal ranger at Yorkshire Wildlife Park, UK, caring for their collection of primate species, until she returned to Lajuma in March 2014 to take up the Primate Coordinator position at the Primate and Predator Project.
We would also like to welcome Caroline's cat, Bandit, to Bush Camp. He seems to be settling in well so far!