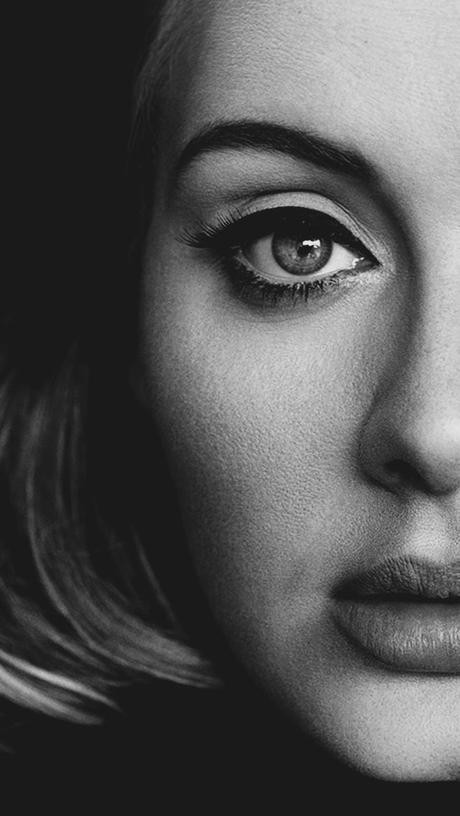 image source - pinterest

Let's talk about Adele - her return to music is one of the big talking points of 2015 in the music industry. She comes across as the kinda girl you'd like to have a cuppa with, someone you could have a good chat with and you know they'd listen, but would equally be up for a drink or two down the pub.
I've liked her music since I first heard Hometown Glory and whilst there's been times I've not wanted to listen to her and I've been guilty of changing the radio station because it's reminded me of past relationships that turned sour, once you move on, you find new memories within the songs and don't end up thinking about those older ones anymore.
25 is a strong album and has to be to follow the success of 19 and 21. For me, the standout tracks have to be Hello, Love In The Dark, Million Years Ago and Sweetest Devotion. Skyfall will always be one of my favourites too and definitely my all-time favorite Bond theme song (and film actually, if you were wondering).
There's no denying she's got an incredible voice (be glad you're not there to hear my attempts to sing along badly in my car) she's definitely mastered the art of winged liner and always looks great, dressing to suit her figure. Adele knows that something structured with plenty of sparkle shows off her curves whilst staying sophisticated.
JD Williams have pulled together some of their best partywear that'll make you feel a million dollars and prove you can look great regardless of your size or shape. This beaded dress stands out, with a flattering sweetheart neckline, texture and movement it's classy, feminine and timeless. Try something different for your next party, or go with a classic LBD since they'll never go out of fashion.
When I'm picking out a dress to wear, I tend to go for something short to knee length to show off my legs like this one, or this modern twist on a shift dress, but there's styles on JD Williams to suit everyone.
What're your thoughts on Adele's return?