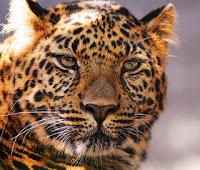 I planned to embrace multiplying wrinkles, sagging skin, and multiplying spots of all shapes and sizes as markers of my improving moral character.  By midlife, my totem would be a loving, languid old leopard.
I even shared this vow circa 1988 with my entire singles congregation in Washington, DC.  During a talk given at the pulpit as a Sunday speaker, my stated goal was to "grow old gracefully."  I was quite self-righteous about my declared preference for soul over style. I lied to them.
And to myself. I'm seeing mounting evidence that style does hold sway over me.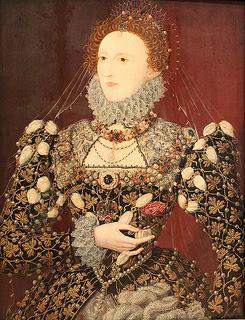 Part of the insult was having to learn the word décolletage so that I could talk with shop girls about managing that area as a woman of a certain age.
Adorn it, cover it, or distract away from it by wearing really big earrings. Could I convince people that it was a beauty spot? I needed to do something once that this weird thing on my skin took up residence in that neighborhood.
Yeah. I'm now a cliché. I'm a fiftysomething woman complaining about her skin. *Sigh*
I'm not a trained dermatologist, so I don't take medical advice from me. Weird things on the skin can be something serious.  Also,
aging invites a number of changes to the skin
--some harmless, some a sign of a more serious problem. You should talk with a licensed medical professional to rule out more serious problems.  I caution you against conducting a search for photos of weird things on the skin. Nightmare inducing. Just call the doctor.
Even though several members of my family have had precancerous skin thingies removed, the particular weird thing on my skin was merely a suborrheic keratosis.
These appear at midlife, generally on the torso and back, but they can appear almost anywhere on the skin but the palms and bottom of the feet. What causes them is still under dispute. There seems to be a family history of them, but that's still in dispute. They don't spread. They aren't contagious. They generally don't cause any problems. Whew!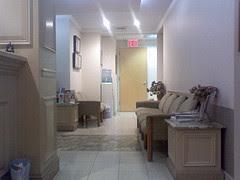 Once accurately identified, I had these
 options
:
Ignore it. Freeze it off. Electrocute it off. Or cut it off.  But I should not try to remove it myself because this could lead to infection. And if a suborrheic keratosis occurs in a place where clothing (such as a bra strap) or jewelry rubbed against it (such as my growing collection of décolletage distractors), then it's reasonable to ask a professional to remove it.
Yes, I did break my solemn, publicly declared vow and sought a cosmetic intervention rather than accepting age-related changes to my body.  However, I don't imagine my doing this again and again and again over the next several decades.  For one thing, I'd run out of time and money well before the Grim Reaper makes such work unnecessary.
I'm defining my trip to the dermatologist this way:  I've just bought a little more time to forge a mental attitude for the upcoming weird things on my skin.
 With a smirk on my face, I gave a few coins to Father Time, asking him to come back later.
I imagined smugly that he agreed to my proposition.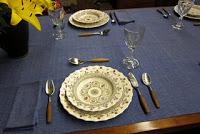 I wonder. Which of my new necklaces should I wear to dinner?
Related:
Aging Disgracefully