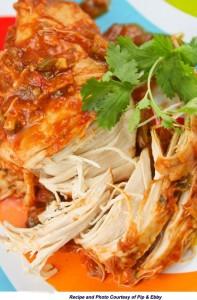 Anyone who has ever used a slow cooker knows just how amazing food turns out after it's prepared. We make this Cilantro Lime Chicken ALL the time on our Patient Facilitator group outings. It's our go-to lunch meal because it's delicious, very healthy and packs well, so we're able to snack on it for the entire trip! We also make it all the time at home, so we had to share it.
Not only does the chicken come out mouth wateringly tender and juicy, but the zest flavor that it packs will enliven your taste buds while keeping your conscience clean (it's healthy, remember!). You can eat the chicken by itself because it's that good, or you can heat up little corn tortillas to make wraps or tacos, which is what we usually do.
Plus, it's budget-friendly and only takes about 5 minutes to put together.
Here's the recipe. We hope you enjoy!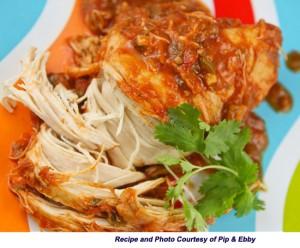 Ingredients
1 24 oz. jar of salsa, medium or mild
1/2 cup freshly chopped cilantro
1 package of taco seasoning
1 lime, juiced
4-6 boneless, skinless chicken breasts
2 jalapenos, chopped (optional)
Directions
1.  Add the salsa, cilantro, taco seasoning and freshly squeezed lime juice to your slow cooker. Mix them together.
2.  After mixing them, add the chicken breasts.
3.  Cover the slow cooker and cook on low for 6 hours.
4.  Go do something fun!
About the Author Jamie Eberle is the Chief Financial Officer of BeLiteWeight, which has helped over 7,000 patients have safe, affordable and successful weight loss surgery over the past eight years. Jamie has had bariatric surgery and knows the ins and outs of the different procedures they run, including: gastric sleeve surgery, gastric sleeve plication, Lap Band and gastric bypass surgery, among others. BeLiteWeight focuses on each patient's needs to help them choose the right procedure and get started on the path to a healthier life.