This week, I entered two long positions off indicator extremes. The short term resistance target is around 1815 (the declining 78 ema on the hourly as noted in the tweets shown in Entry Post 1).

Entry Post 2.

 and 

Entry Post 1.
The tippy top of the extensions is 1916.80, which is also the bull path we have tracked.

1916.80 is top of the extensions.
It does not have to hit that 1916.80 extension and could sell right here. Though I have a bearish feeling we get the reversal at the 78 ema on the hourly, I have decided that I will hold this long position unless and until that weekly low gets taken out. Here is the chart: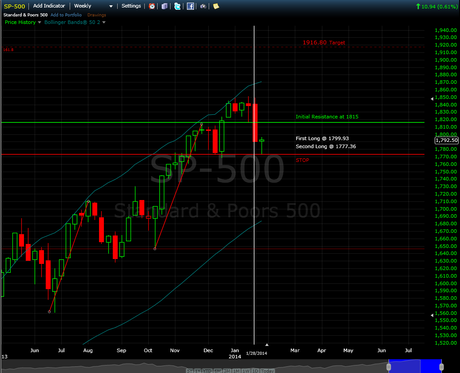 This could very well fail. However, I don't feel like hitting that 78 EMA. I will take a stop on the long position instead if it comes.  As shown in Entry Post 1, I am currently +35.36 SPX posts for 2014. If that stop gets hit, I will be back to approximately even. So, I am going to let it ride and see if that was the low that we just hit rather than guess at it.
I have a crazy gamble on a currency play. AUDUSD has broken its lower channel and is back testing a broken head and shoulder's neck line. I am long off the 1 minute chart on a complete guess that it is a false breakdown. The risk/reward is massive, so that is why I am playing it.
Here are the charts from a bit earlier this evening: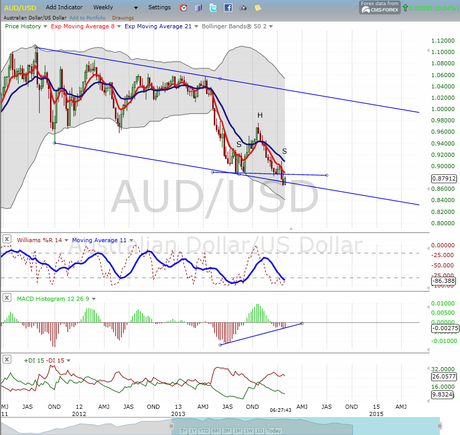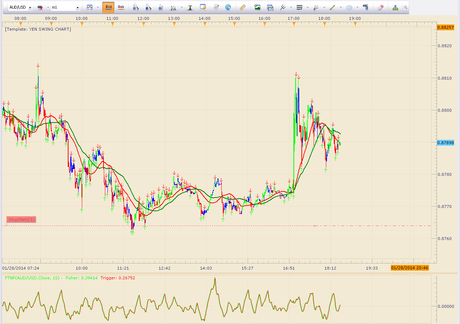 And a nice chart from www.Seasonalcharts.Com: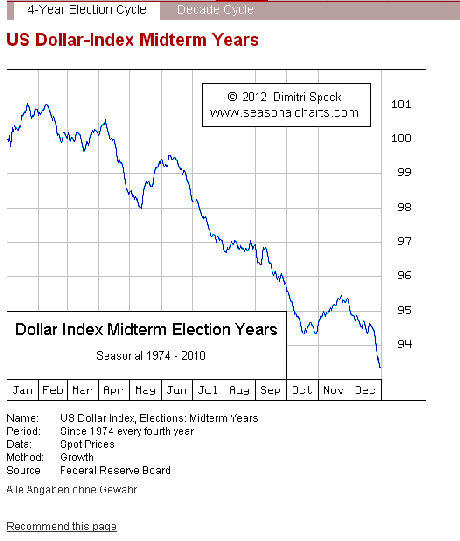 That AUDUSD play is truly a guess and a gamble.
Regardless what happens, I will be posting sporadically until April. So, I wish you all the best. There is always a bear path and a bull path. We cannot know which path our future will choose. As always, do your own due diligence, read the disclaimer, and make your own investment decisions.
See you on the high ground.
Peace, Om,
SoulJester