Hello fellow geeks! Welcome to your weekly article on all Blu-Ray/4K Ultra HD/Digital film and television releases. While I won't be noting everything released for a particular week, I'll be highlighting some of the more notable ones. I'll also include a brief description of the film, the main actors/actresses and director, whether or not I've seen it, and a Rotten Tomatoes/MetaCritic score for those who like that kind of thing. Enjoy!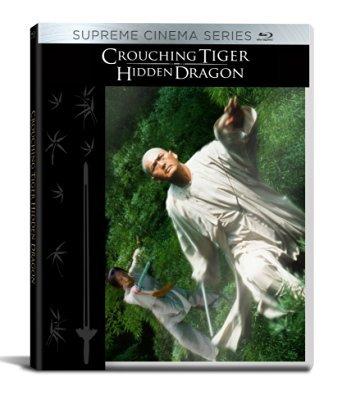 Crouching Tiger, Hidden Dragon
Director: Ang Lee
Starring: Chow Yun-fat, Michelle Yeoh, Zhang Zhi, Chang Chen
What It's About: Set in 1779 in the 43rd year of the Qing Dynasty, this classic martial arts film follows legendary Wudang swordsman Li Mu Bai. Bai is looking to give up his warrior ways by transporting his fabled sword Green Destiny to Beijing. As you can image things don't go exactly according to plan.
Have I Seen It: Yes. A long time ago. I remember this being the first foreign language film I really enjoyed.
Rotten Tomatoes Score: Certified Fresh at 97%
MetaCritic Score: 93
Independence Day: Resurgence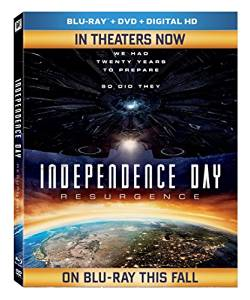 Director: Roland Emmerich
Starring: Jeff Goldblum, Liam Hemsworth, Bill Pullman, Brent Spiner
What It's About: 20 years after aliens ravaged Earth they've returned, even more powerful than before and bent on conquering Earth.
Have I Seen It: No.
Rotten Tomatoes Score: Certified Rotten at 31%
MetaCritic Score: 32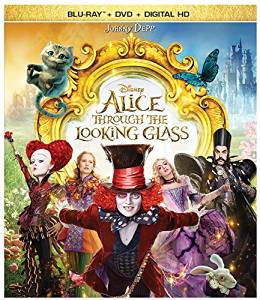 Alice Through the Looking Glass
Director: James Bobin
Starring: Johnny Depp, Mia Wasikowska, Anne Hathaway
What It's About: A sequel to Tim Burton's Alice in Wonderland, Alice returns from three years at sea and is once again whisked to Underland. There she must deal with the Mad Hatter, the Red Queen, and the Cheshire Cat.
Have I Seen It: No but Gfunk did and you can read his review right here!
Rotten Tomatoes Score: Certified Rotten at 30%
MetaCritic Score: 34
Pan's Labyrinth
Director: Guillermo del Toro
Starring: Sergei Lopez, Maribel Verdu, Doug Jones
What It's About: Set five years after the Spanish Civil war in the early days of Franco, del Toro's war/dark fantasy has protagonist Ofelia torn between a pregnant mother she's prying to protect and a dark underground fantasy world as wonderous as it is dangerous.
Have I Seen It: Yes
Rotten Tomatoes Score: Certified Fresh at 95%
MetaCritic Score: 98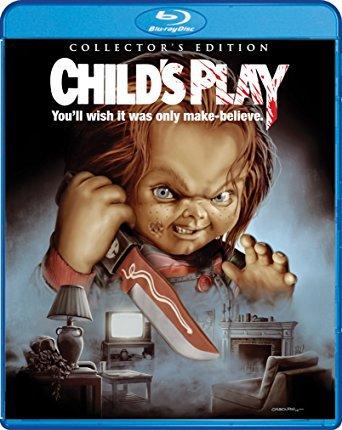 Child's Play
Director: Tom Holland
Starring: Catherine Hicks, Chris Sarandon, Brad Dourif
What It's About: A classic cheesy 80s horror film, after serial killer Charles Lee Ray is fatally shot by a policeman he transfers his soul into the body of a toy doll named Chucky. Chucky then proceeds to terrorize the Barclay family.
Have I Seen It: Surprisingly no.
Rotten Tomatoes Score: 68%
MetaCritic Score: None.
Other films releasing this week:
- Our Kind of Traitor - Bates Motel (S4) - Short Cuts (Criterion) - The Pit - The Return of Dracula - Snafu Too - Nighthawks - Barbie & Her Sisters in a Puppy Chase - Little Fauss and Big Halsy - Villa Rides - Special Effects - What We Become - Fuzz - Bride of Re-Animator (SE) - Vision of Escaflowne (P1) - Vision of Escaflowne (P2) - Gas-S-S-S - Yoga Experience Advanced 4K - Jack Reacher - TopBeachbody 4K Workout For Women - Aquarium 4K - The Fake -Strategic Air Command - Body Snatchers (1993) - The Night Of - Waxwork 1 and 2 - Cafe Society - The Vision of Escaflowne (Series) - Downton Abbey (Series)
You can follow me on Twitter at @DarthGandalf1 and watch for the latest movie, TV, and geek news stories at my Facebook page
https://www.facebook.com/flicktasticmovies
.