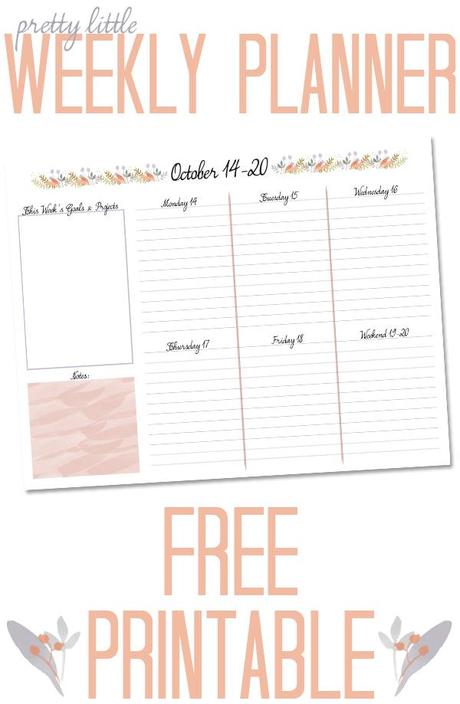 Happy Friday, lovelies! As a little gift to you I have this Pretty Little Weekly Planner that you can download and print for free.
Are you ready to get organized? I rely on my Daily Page Notepad for day-to-day organization but sometimes I feel like I need an additional sheet that shows the entire week in an overview format. This allows me to figure out what days are going to be dense with work, what day might allow for an afternoon DIY project or when I could squeeze in a mid-afternoon coffee date with a friend.
I recommend downloading it today and start filling it out for next week. Prioritize your projects & goals, estimate how much time you need to complete them, and then schedule them into a day!
To get your free printable click on this link, hit the green "view" button and print directly from your browser (or opt to download). If you seem to like these I'll post a new one each Friday and we can be all prettily organized together throughout the week. I'd love to see how you're using the printable! Share a picture via Twitter or Instagram. xo.
This custom design was created using the Fall Foliage Brush Set from Creature Comforts.