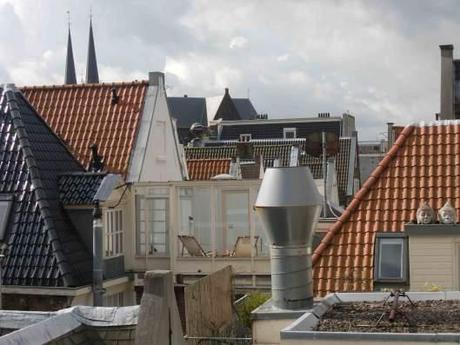 Up on the rooftops, Amsterdam
When traveling, I love to take photos of rooftops at roof level, to see the different ways the rooflines poke into the sky. I took this in 2009 in Amsterdam, when were were staying in a three-story canal house as part of a home exchange, and I climbed to the home's top floor to capture this image. What I love about these photos is the detail that is often revealed on a closer, later look, details that I didn't necessarily take into account when I was composing (and I use that word loosely) the photo — the church spires, the chairs, oriented toward the view, in the covered deck, and my favorite detail, the Buddha heads peeking out of the chimney.
For more interpretations of this week's "Up" theme, go here.