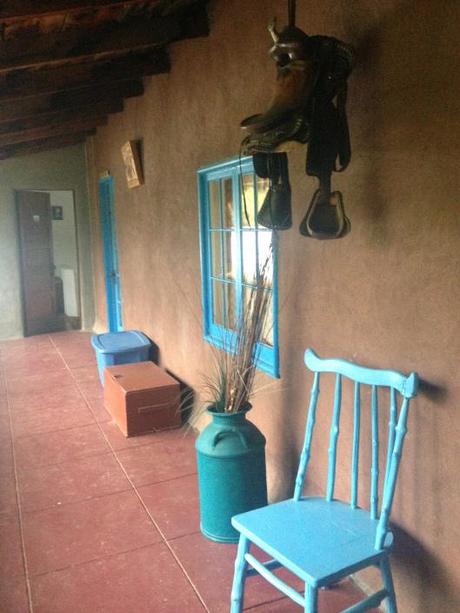 Chair on portal
I took this photo last summer in Northern New Mexico on a property my mother once lived in that is now a hostel/hotel. What I love about it is how all the individual items seems to be conversation with each other. The empty chair and the half-open door. The saddle above the chair that seems to invite contemplation. The rubber storage tub that is the same shade of blue used everywhere else along this portal. The trunk that blends in with the tile floor.
As many of you know, New Mexico is one of my favorite places, and this is one of my favorite places in New Mexico.
(I also think that, right now, the contemplative/conversational aspects of this photo appeal to me because I've been having a lot of internal conversations the past couple months as a I contemplate a career change.)
To see more interpretations of this them, go here.