This week's roundup includes a car talk with my curious son, a reflection from a dad about a children's hospital, a Funny or Die fatherhood video, a rant against over-protective dads, and a reminder that working dads' stories need to be told.
Please subscribe here to get these weekly newsletter posts in your email. Let me know if I've missed anything good, and I'll be sure to include it next week. Thanks for reading!
---
Car Talk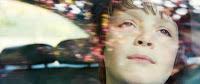 I've recently written about
a talk I had with my son about the Ray Rice arrest
. A longer version of this post has now been published on Huffington Post. Hope you get a chance to read it there, and maybe leave a comment or two. (
Explaining Ray Rice to My 6-Year-Old
)
---
Children's Hospital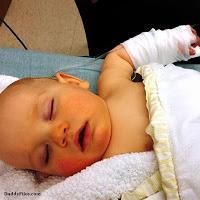 Nothing made my wife and I feel as useless as we did when we watched our kid go into surgery. In the end, though, it was a routine procedure, and as soon as he was out, we took our stuff and ran home to return to normalcy as soon as possible. In this blog post, a dad writes about rushing his baby to the ER. Unlike us, though, before leaving the children's hospital, the dad looks around him and sees the pain that still remains in the hospital. He hears a screaming kid, and writes, "So much hurt. So much anguish. And I'm sure he/she had two parents close by, whose hearts were making the same sound of torment." (
Not Everyone Gets to Go Home
)
---
Dad Metal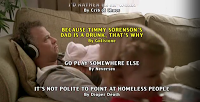 I found out about this Funny or Die video from the Super Dad Show podcast. Watch this video, and then subscribe to the Super Dad Show podcast. Or subscribe first, and THEN watch the video. (
Dad Metal
)

Dad Metal - watch more funny videos
---
Dads and Daughters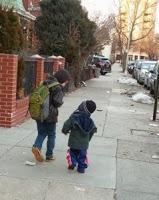 You know those Dads Against Daughters Dating shirts and Facebook memes, threatening future boyfriends of their little girls? Well, one dad has had enough, writing, "I understand the love you have for your daughter, but let me be clear, if you mistreat my boys when they show up to your 1950's doorstep to take your daughter out on a date, you'll have to answer to me." Judging by the comments on his blog, he's not alone. (
Dads that threaten their daughter's future dates annoy me
)
---
Working Dads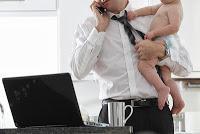 As a stay-at-home dad, I'm happy every time at-home dads get some attention from the media. It's important for dads and future dads to know staying home is something they should consider, and dads-at-home stories are generally positive. But I also agree with Scott Behson that the stories of working dads who can't find the work-life balance don't get enough attention. (
5 Things You Should Know About Working Dads
)
---
Like BloggerFather on Facebook
Email This
BlogThis!
Share to Twitter
Share to Facebook
Share to Pinterest