When Friday morning rolls around, I daydream about the weekend. Sleep in: check. Go to late class yoga: check. Grab lunch with my bestie: check. Give into afternoon naps near an ocean breeze: absolutely positively check!
So while I relax and have a glass of wine or two (or three), I also like to be super chic and comfortable in my favorite weekender pieces. Splash a hint of color on my plain white tee and destroyed denim shorts and I am ready for anything!
The new T.R.U additions are growing on me too! The more I look at them, the more I love them. I guess that's why I call them my true love.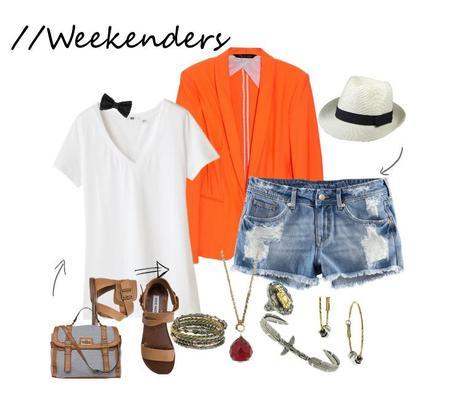 So what's in your weekend closet? Any big plans for the weekend? If not, join me. See you somewhere between 3rd Street and Santa Monica Pier!