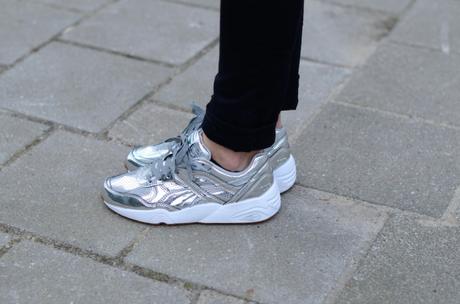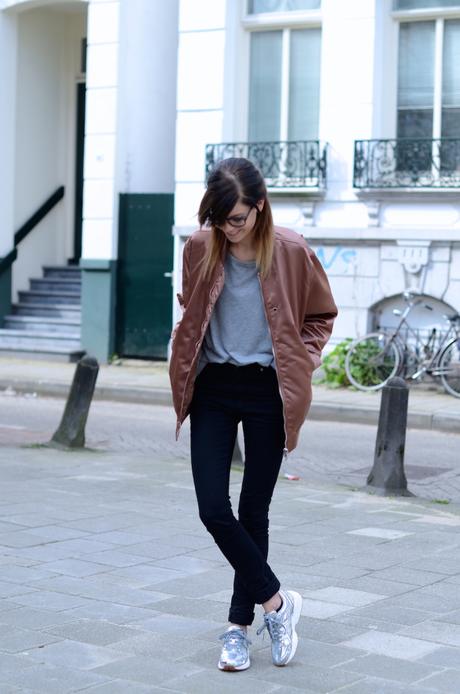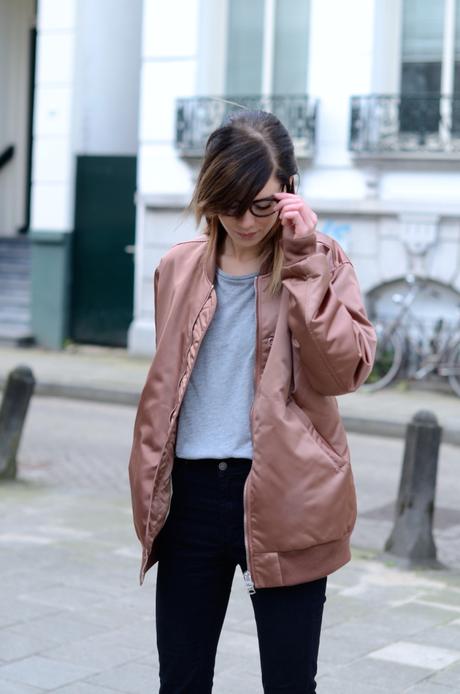 Weekend. The ultimate time for shiny shoes, smiles and soft colors. The color of this bomber is really starting to grow on me this spring, as are other softer colors. I've been having a lot of discussions lately though about what color it is exactly, personally I was thinking a kind of dusty rose but apparently opinions can differ. So, as the sequel to 'the dress': what color is my bomber?
Kind of kidding though. As with much in life, it doesn't really matter what it's called. It's there, and I love it. Even though the thing is a men's size large and I can fit in it twice. Maybe that's what makes it even better.
Hope you guys had a good weekend!
Bomber jacket: Acne Studios (men's)
T-shirt: H&M
Jeans: Cheap Monday
Sneakers: Puma x Alife