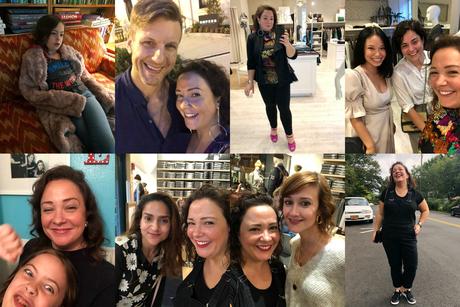 This was one of those weeks that didn't stand out for anything unusually awful, but it was an uphill climb. It's funny, many friends I spoke to felt the same about this week and all for different reasons. Maybe it's the rain (those down south I'm wishing you the best through this hurricane!), back to school, having my period, a busy schedule, lots of meetings and events, or the combination but I'm feeling wiped out and this weekend is jam-packed. My exciting plan for down time this weekend is to get my closet in order; it's a crazy mix of summer and fall, what fits and what doesn't, and on top of it my hanging storage unit broke so the floor is littered with clutch purses and scarves. It stresses me out just o open my closet door, but I know once I tackle it I will feel more serenity and be able to better tackle another busy week that's right around the corner!
Weekend Reads
This piece by Tasha has inspired me to wear perfume to bed and not save it "for a special occasion."
I found Morit Summers through a campaign she did with Universal Standard to promote their activewear and she has become one of my favorite Instagrammers to follow. Shape interviewed this celebrity trainer and reading it just makes me like her more.
Speaking of Instagrammers, if you're not following Celeste Barber on the platform you need to STAT. Her "challenge accepted" series is laugh out loud funny, but the collaboration she did with Tom Ford (yes THAT Tom Ford who I also adore) just was utter perfection.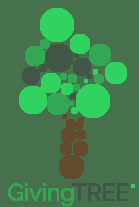 My friend Joe started a crowdsourced giving platform called the GivingTREE and it's a creative and easy way to give back. Members signup for a monthly pledge of $5, $10 or $25. On the first of each month, they receive a text to their phone allowing them to choose to direct their donation to one of three charities they have selected that month. Once all the votes have been tallied, GivingTREE donates three lump donations to each of those charities. GivingTREE keeps tracks of your donations and will send you a report to have in time for your tax filing. It's a cool way to learn about new organizations and pool your money with other supporters to make a bigger impact each month. They've helped amazing organizations like Honey bee Conservancy, Guide Dogs for the Blind, 4Ocean, and for local yokels the National Zoo and WAMU (a local NPR station). I tried it out and this month and my donation along with several others went to Big Cat Rescue. Click here to learn more about GivingTREE.
While J. Crew is struggling to remain relevant and afloat, their sister company Madewell is crushing it. First, they extended their size range to 3X in select styles and now they have launched menswear.
Are you ready for a Designing Women sequel?
This Week's Reader Question
Your Instagram Stories about working out have motivated me! I just signed with a personal trainer. I think we're similar body types, where do you buy gym clothes that fit a short curvy body?
Shop My Picks for Activewear:

For Your Entertainment
This week, I haven't been able to get this song from Ella Mai out of my head. If you're around my age the song as well as the video may have you reminiscing about high school and college days. And for those who want my to recommend a song safe to play around your kids or your mom, this one makes the grade. 🙂