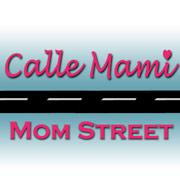 Rememberance Weekend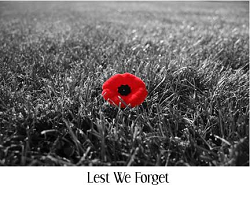 This weekend before you enter the hop, please take a moment of reflection…lest we forget those who sacrificed for our freedom!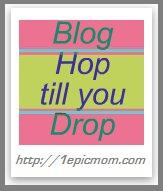 http://1epicmom.com
Hey party people of the blogosphere, welcome to the Weekend Blog Hop till you Drop!
Feel free to pop over here on Monday to enter your giveaways on our 2011 Holiday Giveaway Linky Hop!
Blog Hop Rules: This is a low key hop to find other blogs we can follow!
1. Follow the hostess, Epic Mom a.k.a Char from The Epic Adventures of a Modern Mom, and show some linky luv to our epic guest host from Calle Mami, be sure toleave a comment so that we can follow you back.
2. Link up your blog so we can all check it out.
3. Please feel free to add your Twitter and Facebook pages for everyone to follow, just specify which one it is!
4. Check out some other blogs and if you find some blogs you love, become a follower and leave them an epic comment.
If you are interested in being a guest host, please feel free to contact me at[email protected]!
Now come on y'all, let's party like it's 2011! And have an awesome weekend as you Blog Hop Till You Drop!
The Epic Adventures of a Modern Mom…20,000 Leagues under the Laundry!
---
1.Fashion Trends Vlog (follows) 2.Life Skills Guru (Follows Back)
3.The Chic Report (Follows Back) 4.Calle Mami (follows back)
5.Fashion Fling 6.A Little Lucidity
7.Fashion Fling (Facebook) [email protected] FashionFling
[email protected] HilLesha [email protected] BeautyCounter
11.To the Motherhood (Facebook) 12.The Beauty Counter (Facebook)
13.The Frugal Bug 14.At The Maple Table
15.SupermomWannabe 16.Made in a Day
17.Made in a Day (FB) 18.Mommy Talk
19.Lynsey the Mother Duck 20.Tantrums, Troubles, and Treasures
21.Green Moms Prevent Disease 22.Thankful Gift Card Giveaway $100 & $75
23.Frugal in WV (follows back) 24.Dvr Dame
25.Mama-press 26.Bargain GAB
27.TanyasTreasureTrove*follows* 28.Batters Up Sweets And Treats
29.Eliza K Prints and Papercrafts 30.a mommys lifestyle
31.Why? Because Im The Mommy 32.Mompreneur Mogul Facebook Page
33.Bookin It Up 34.And I Thought I Loved You Then
35.NanaHood in Kentucky (follows) 36.NanaHood on Facebook(likes back)
37.Embrace the STruggle 38.Confessions Of A Stressed Out Mom
39.CouponBlessingsNow 40.Aspiring New Moms - Fashion & Wine
41.Savvy Suburban 42.More Than This Tongue Can Tell
43.Mommy With Selective Memory 44.How to Cook A Tender & Juicy Turkey
45.Our Bodies His Temple 46.What would YOU have done? (follows)
47.Coffee & Chocolate Pudding 48.Naked Mommy Diaries - follows
49.Naked Mommy Diaries - Facebook 50.Naked Mommy Diaries - Twitter
51.MommyWire PR*Follows Back* 52.What are YOUR favorite holidays?
53.The wonders of creation!

This linky list is now closed.
What is a blog hop?
Get the code here...