I have doubled my Wonderwood Short positions.

Click here to the recent update

. We have an inside week on the weekly SPX off the top of the bollinger bands. Here are the charts: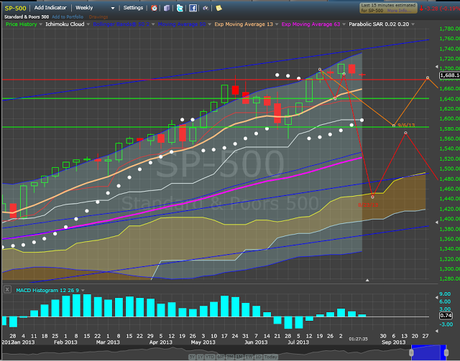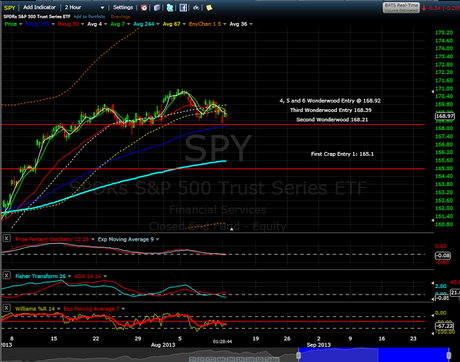 So, the inside weekly turn on SPX setup is there and I am taking it. There is a chance we could run into the 16th largely because the May 13 turn got pushed another 9 days or so.  But the setup is present so I am taking it here.
The short term Wonderwood trades since the May 22 top have gathered 13.93 SPY points (139.3 SPX points). 
These trades are all posted real time on here and trading in both directions off the top. See 
Recent Summary
here.
I am early and taken some heat with the those I have on. 
As always, I will post when I exit them.
Peace, Om,
SoulJester