The leaves in our yard off of our trees are dumb.  Brown and boring.  I've been staring at my neighbor's bigger, colorful leaves for a few days and today I just couldn't take it anymore.  She was more than happy to let me borrow them and said she thought this morning about raking them up.  I'm so glad she didn't.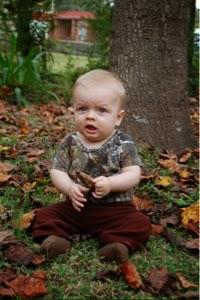 He reached over and picked the leaf up on his own as soon as I sat him down.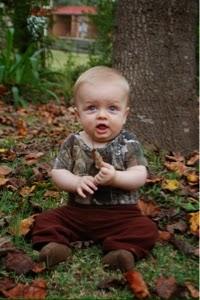 This is where I knew it was probably going in his mouth next, but he didn't.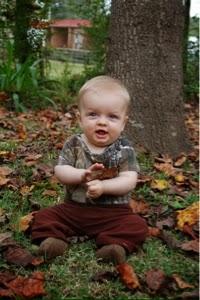 He crunched it up and dropped it.
And then my camera said the card was full.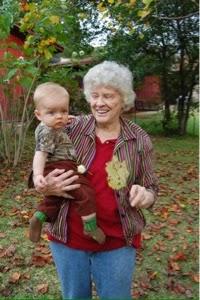 So I left him with my neighbor and ran back home to get an empty card.  He doesn't look like it in this picture, but he just loves her!  He smiles and jabbers at her the whole time he's around her.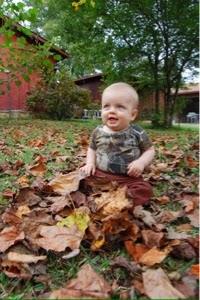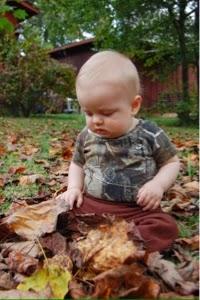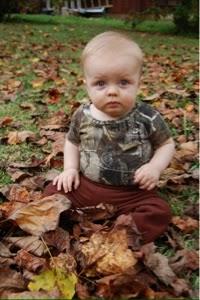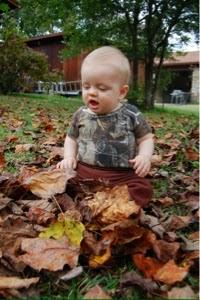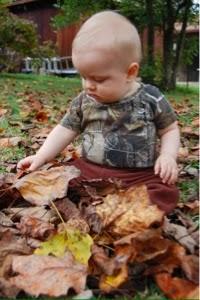 Happy fall, ya'll!