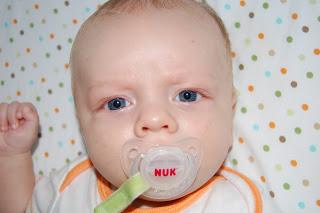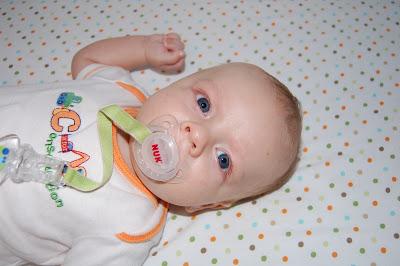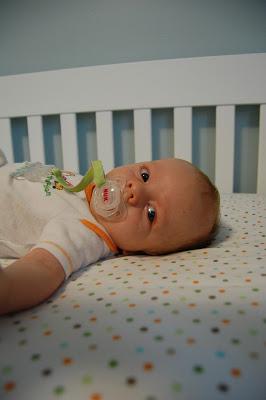 This boy. 
He has been sleeping so good.  The past two nights he only woke up hungry once, sleeping from 9 PM to 6 AM.
But today......
After we got back from our little Publix run at 1 o'clock, he decided that 14 weeks is a grown man and he ain't got no time for a nap!  Grumpy and yelling one minute, happy and playing the next.  He's normally so good about taking a nap, sometimes even putting himself to sleep without me holding him.
He passed out for thirty minutes (and I mean passed slam out!) after thirty minutes of hollering and then woke up right where he'd left off.
He'd sleep in my arms for five minutes until I laid him down then he'd wake back up again.  There were big, fat baby tears and much wailing and gnashing of gums!
Does nap rebellion accompany the three month growth spurt?
I gave him and his little red eyes a bath at 8 and put him to bed at 9.  I hope he sleeps good tonight to make up for those missed naps this afternoon.