Manager of MSG club in Capitol Heights sentenced for operating a dance hall without a permit, Capitol Heights father of 2-year old charged with neglect after leaving daughter alone for more than 24 hours, African-American plaintiffs contend that Md. redistricting map disenfranchises but their time to make their case is closing in, The Hamilton, a new restaurant opened 24/7, has opened in DC; they have performance space and a great menu over on 14th & F.  WE NEED ONE OF THESE!!!!!
I honestly believe that most of these alleged club owners and staff deal in the dirty and have no concept of suitable entertainment or a mind for anything that would be good for Prince George's County. Ronald Dixon was acting manager at the MSG (music, sports, games) Club on the night a woman was shot and killed not far from the establishment.  He was sentenced to  a year of unsupervised probation for his role in the club's operation.
 After receiving a call from a distressed mother who'd been hospitalized for several days, Prince George's County police investigated the whereabouts and supervision of the mother's 2-year old daughter who was supposed to be in the care of the 24 year old father Anthony Venson.  Police found the child in an apartment complex on 6900 Walker Mill road alone, soiled, surrounded by bugs, malnourished and dehydrated.  Venson has been charges with wreckless endangerment, leaving a child unattended, and neglect of a minor
With an April 3rd primary and a Jan. 11th filing deadline for candidates fastly approaching, WHAT is going to happen? Will lines be redrawn? Will the primary date be moved?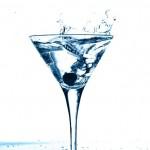 I'm going to check out The Hamilton, DC's new 24/7 restaurant.  There is a performance stage for live acts and an interesting menu.  Prince George's County has got to step it up.