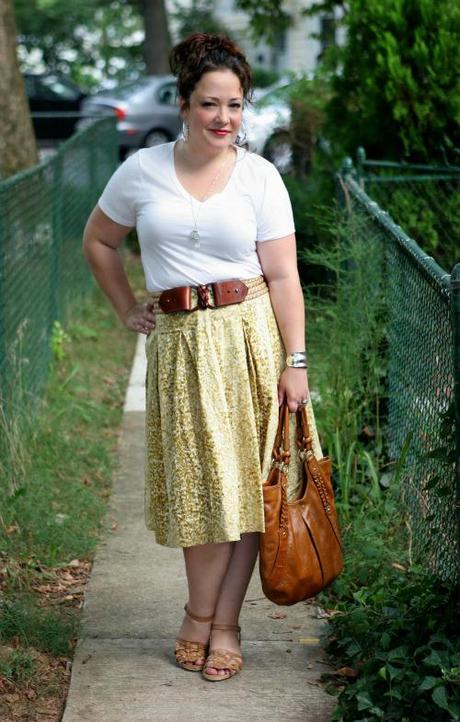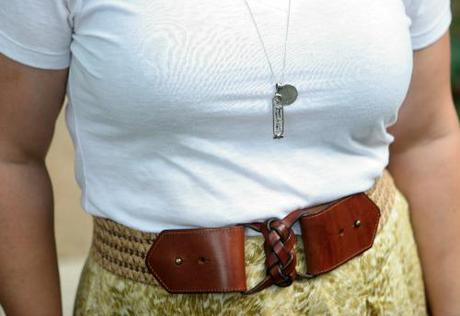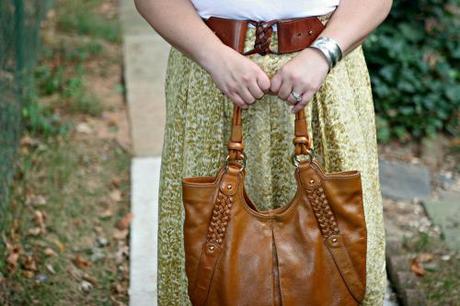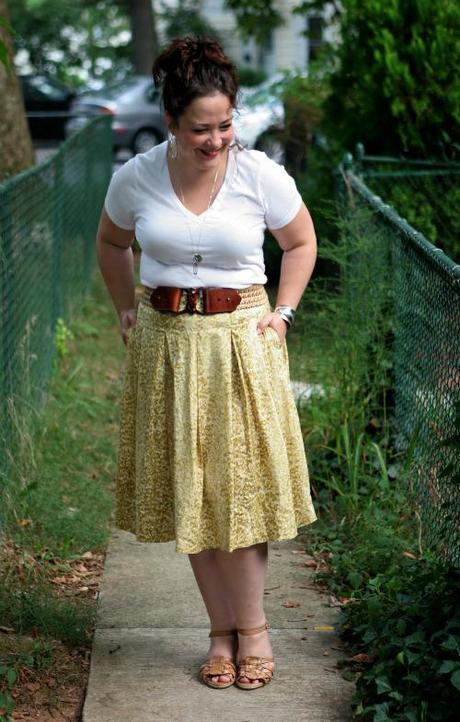 Tee
- Old Navy
Skirt
- Talbots
(similar)
Belt
- Anthropologie
(similar)
Shoes
- SoftSpots
Sterling Hoops
(similar)
and
Cuff
(similar)
Cartouche
(similar)
"Emerson" Pendant
- c/o Tags-n-Stones
Bag -
Banana Republic
(similar)
Yesterday I took off work to go to the doctor - I have had a nagging cough for two weeks that didn't seem like my typical seasonal allergies. Appointment with a new doctor
(have new insurance)
, get there 10 minutes early and the door is locked. I call them and they say they tried calling me several times the day prior to say they had to close unexpectedly for water damage. Um, never got a call at work or on either of my cell phones and I know I didn't give them my home number. Pissed since it took over a week to get that appointment. Headed home to get some work done, and since I had the day off decided to pop over to the MinuteClinic inside CVS.
That quick visit ended up being four hours because every athletic procrastinating teen in the area was there to get his sports physical to play JV and Varsity. By time I was seen, the woman was completely frazzled and couldn't even fully grasp what I was telling her. But after repeating myself 50 times and she hearing my cough over and over she diagnosed me with bronchitis and gave me Flonase and cough pills.
Yesterday was pretty much a wash and last night was pretty poor sleep, so this morning I just threw on an outfit I often wear on weekends to run errands. While it's not uber professional, it gets the job done as I cough my way through the work day.
Follow Me | Twitter | Facebook