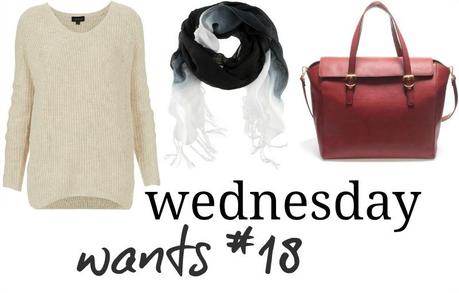 Topshop Knitted Jumper H&M Dip Dye Scarf Zara Shopper Bag
You know the score - I want/need all of the above. The scarf reminds me of Millie Mac's Allegra Scarf, but clearly a fraction of the price! 
Not much to say today I'm afraid, I've been off work this week with flu and feeling majorly crappy. I scheduled this post last night so whether I made it in today has yet to be seen. Just feeling so run down and not with it, hate hate hate.
Anyone else got the lurgy?