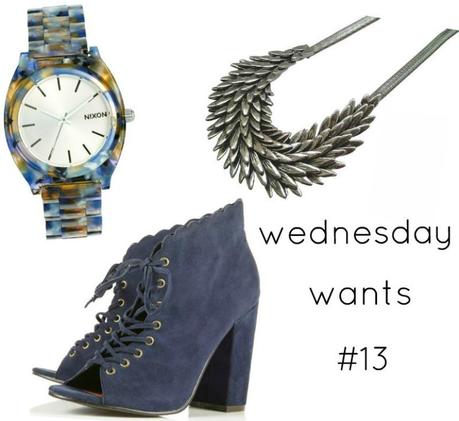 Watch: Nixon Necklace: A Weathered Penny Boots: Topshop
Yes, I know, I've featured these boots before! I am still massively in love with them, but can't figure out how I would style them... any ideas? 
How perfect is this watch? It is selling for £130 which is a bit pricey, but I absolutely love it. I wear my Thomas Sabo watch everyday, but sometimes feel I need a bit of variation! 
And last but not least, I spied this gorgeous necklace by A Weathered Penny at the Fluorescent PR Press Day last month. I've got a bit of a thing for statement necklaces at the moment, and this is next on my list!