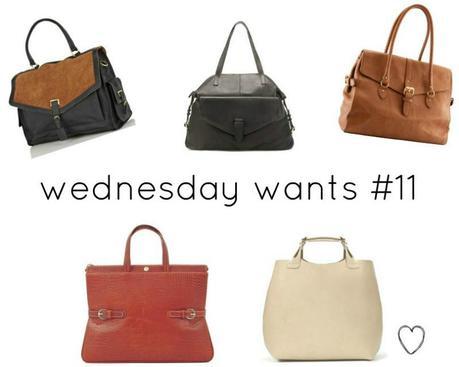 Warehouse Leather Colour Block Satchel;  Zara City Bag; H&M Leather Bag; Zara Plaited Leather Shopper; Adriana Amadis Insatiable Burnt Toffee Bag
This year I turn the grand old age of 25, and boy do I feel old. In the coming weeks I will be moving in with my boyfriend of over five years, I am an auntie to the most gorgeous little boy ever and have almost finished my first year of teaching A Level Sociology. Wow. 
To match my elderly status, I feel I need a grown up bag. Upon asking people what bag I should go for, I've found a lot of people recommending a Mulberry. I'm just not into Mulberry's at all - yes I can appreciate that they look nice and classic, but they are just not for me. Of course, being a part fashion blogger I do follow the crowd to some extent and yes I do try to emulate other peoples style, but I just don't see the attraction in spending the best part of a grand on a bag the world and his wife owns. Oh, and I don't have a that kind of money lying around. Maybe that is part of the reason!
So I'm looking for a moderately priced smart bag for everyday use. The bags above range from £69.99 to £135 - a figure I would be happy spending for a decent, well made, attractive bag. 
Do you own a grown-up bag? Like any of the bags above?