We are staying out of the city so feel it incumbent upon us to see the local sights.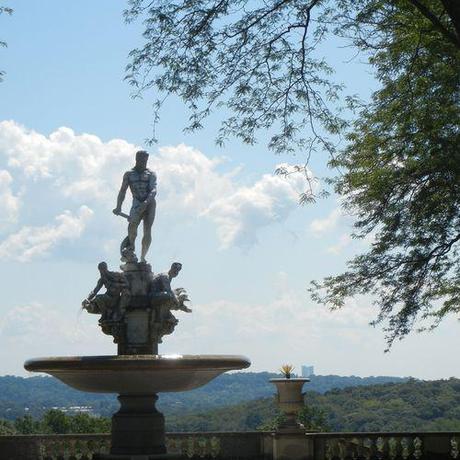 These include Nykuit built for the Rockerfellers in 1908 at vast expense and with mixed results. Here a fountain as seen in Florence.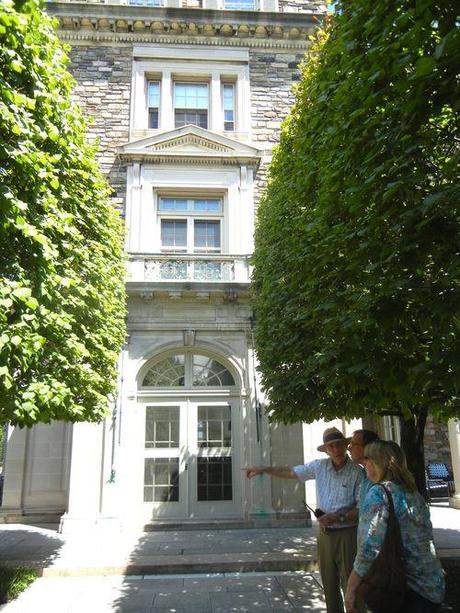 The side of the house and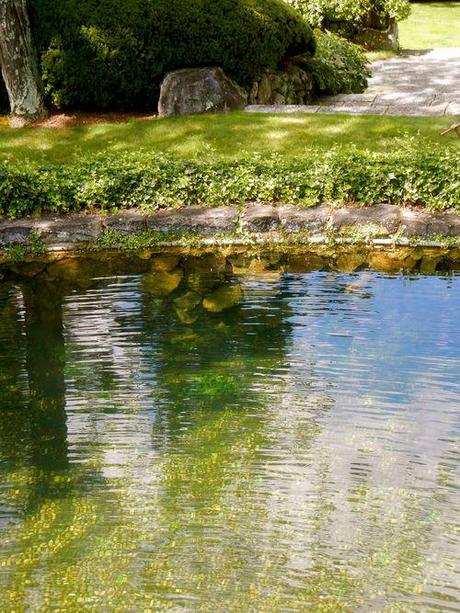 the various pools in the garden  which are really more interesting.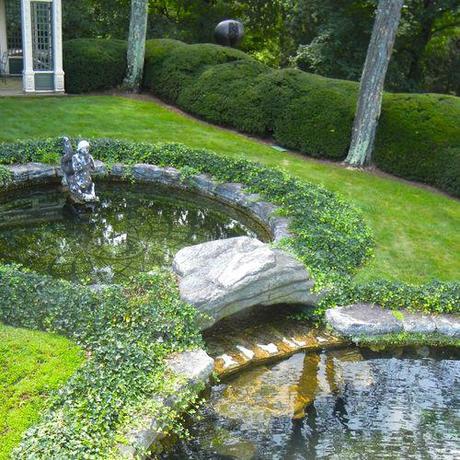 A lot of rocky grotto types of things.....we think Boboli Gardens rather often.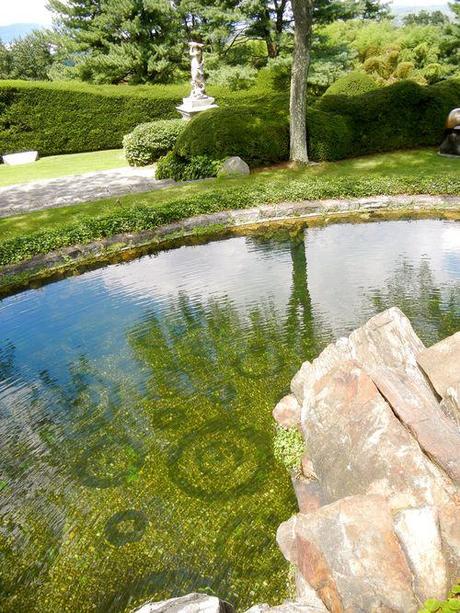 Lots of stone  from all the blasting that took place for the foundations.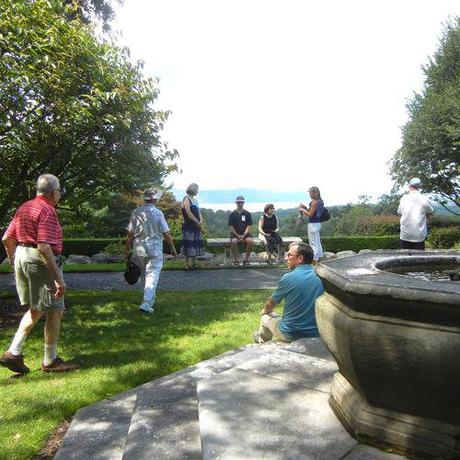 Of course, you have to go there in a group which is a bit dreary. I would much prefer to poke about at my own pace. So now I sound grumpy.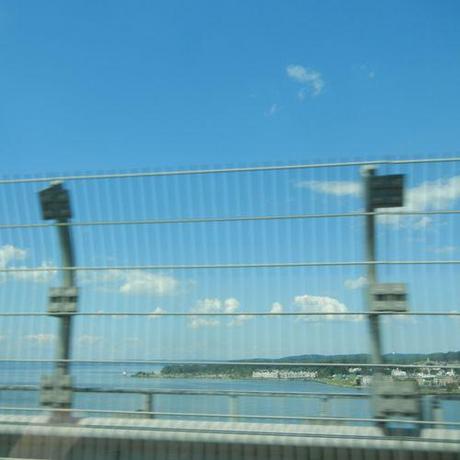 Crossing the  broad Hudson on the Tappan Zee Bridge was stunning.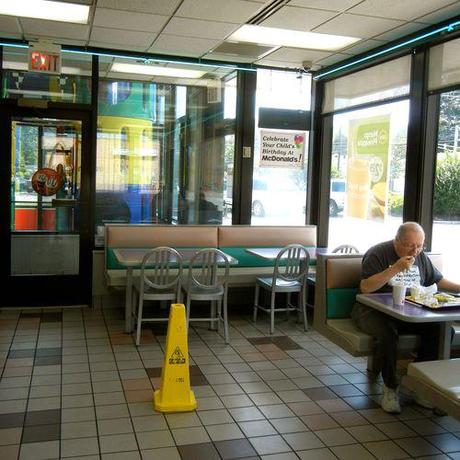 A late lunch at McDonald's less so.