I am back and officially a MARRIED woman! What an amazing feeling to be married.
David and I are currently working on a podcast to discuss the wedding and married life, so for now, I thought it was time to share our wedding stationary with you all!
For our wedding, stationary was low on the list of "must haves." We really cared more about photography and food (go figure). I was going to create invitations on my own until I discovered Fiverr. I spoke about this in more detail on a previous post, which you can access by clicking here.
Since I already went into detail about why I chose the stationary I did… I think it is time to just show you what we chose. The first photo you see is our save the dates. Since we chose to get married in Hawaii, we wanted to stick with elements that screamed Hawaii. Our wedding colors were yellow and grey, so our save the dates focused on that.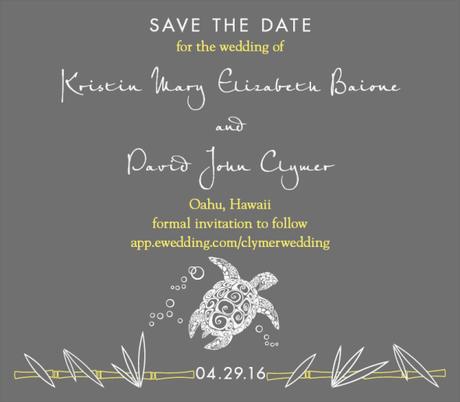 Next is our wedding invitations and RSVP cards. Oh goodness do I love these wedding invites. They are so perfect and fit our personalities to the T!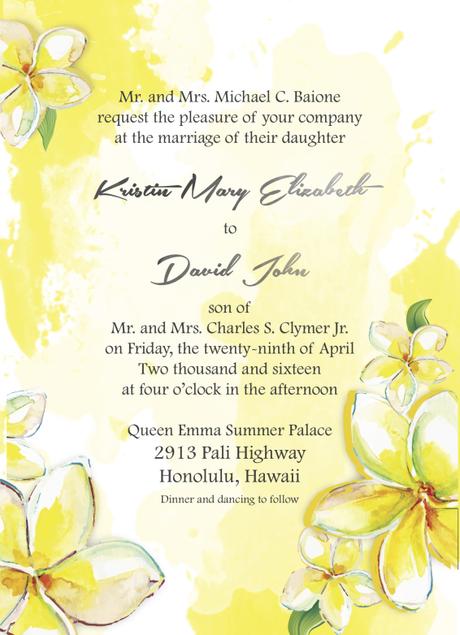 .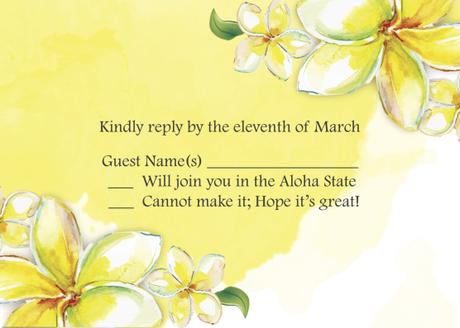 Finally, we have our wedding programs. These wedding programs are everything I wanted them to be… AND MORE. If these programs do not say "David and Kristin," I don't know what will.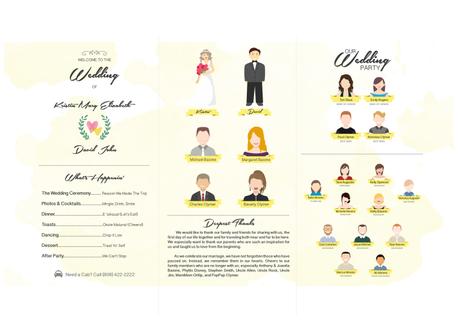 In total, we spent less than $200 on all of our stationary. I bet you wouldn't have guessed that from looking at them, huh?😉
Thanks for continuing to follow me on my destination wedding journey. Stay tuned for more tips, opinions, and photos from our big day! Aloha!