Relaxed & Fun Wedding Photography by Tux & Tales Photography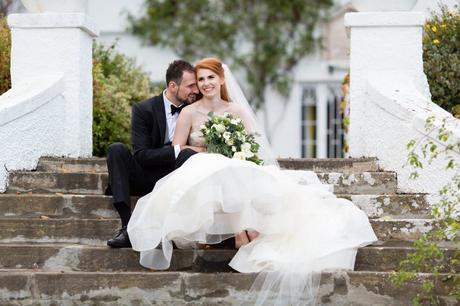 We just love all the exciting, new wedding venues we visit each year and so we were thrilled when Ali and Rebecca booked us for their wedding photography at Achnagairn Estate. I'm not going to lie – since I was a kid I've always loved Loch Ness Monster stories and so the chance to visit Inverness, enjoy some awesome, natural wedding photography in the beautiful Scottish countryside and as an added bonus – possibly have my very own Nessie sighting… well, needless to say, I was pretty up for it! To further our excitement, Rebecca was a red-headed bride – here at Tux & Tales we shoot a lot of weddings with red-headed brides and always with fantastic results.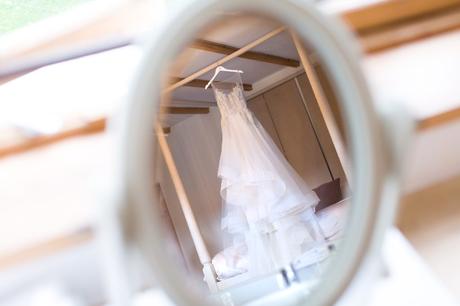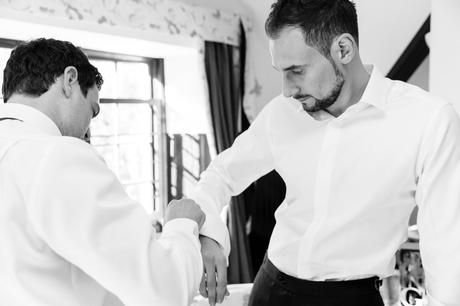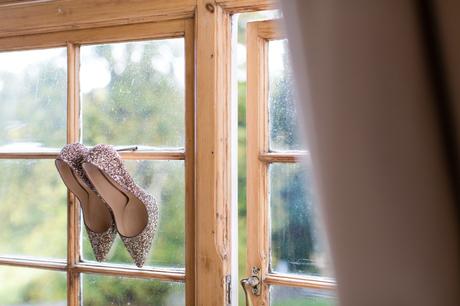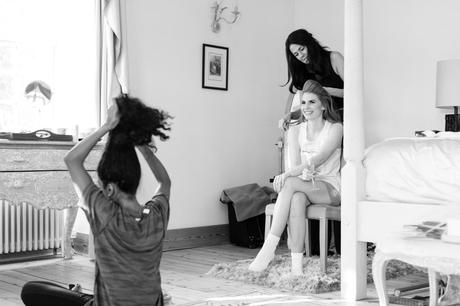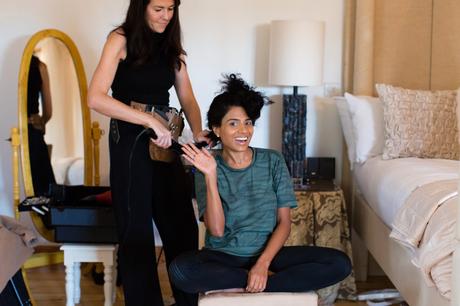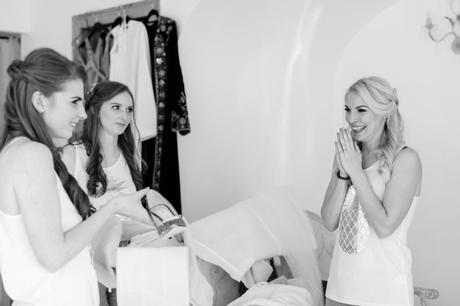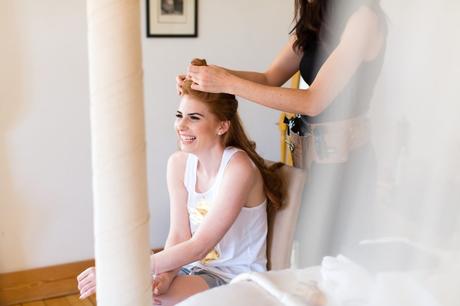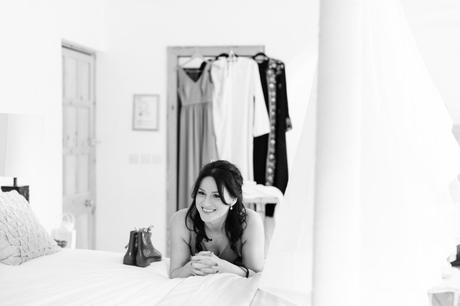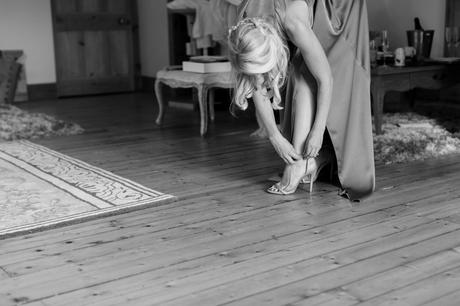 Rebecca and Ali were living in Dubai and flying out for their dream Scottish wedding – in Rebecca's own words 'We have our venue for two nights exclusively so it will feel very much like a big, weird, wonderful family and friends holiday.'
From the moment we spoke with them, we knew this was going to be a perfect match and we just couldn't wait to get them some awesome wedding photography at Achnagairn Estate. Rebecca wanted her wedding to have 'a party atmosphere the whole time' and for us to capture 'all the mischief'. And so, with the promise of an awesome Scottish castle wedding, a beautiful red-headed bride, plenty of mischief (and a possible Nessie sighting), we set out on our Scottish wedding photography adventure!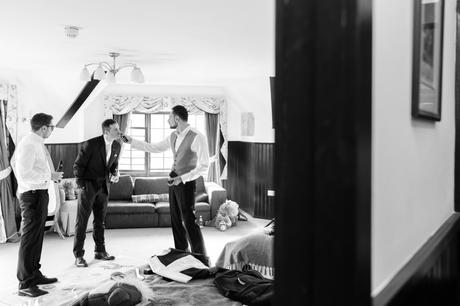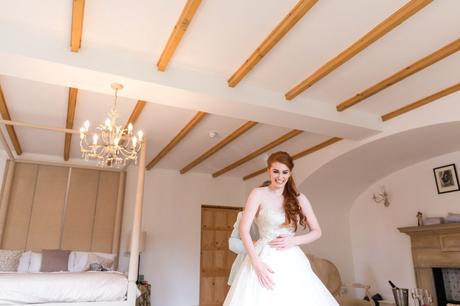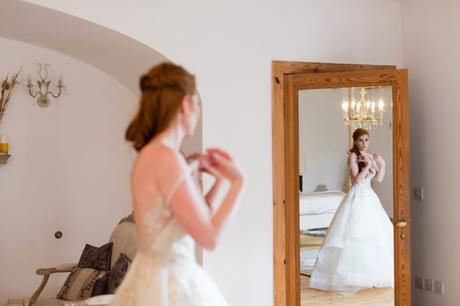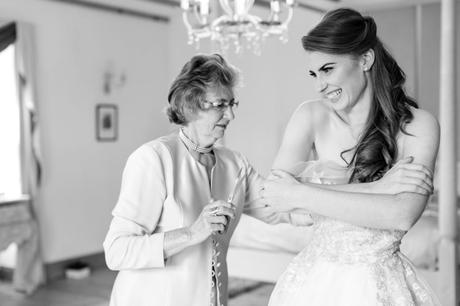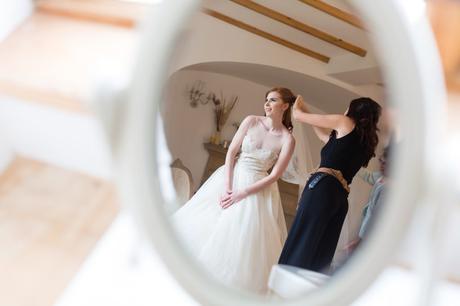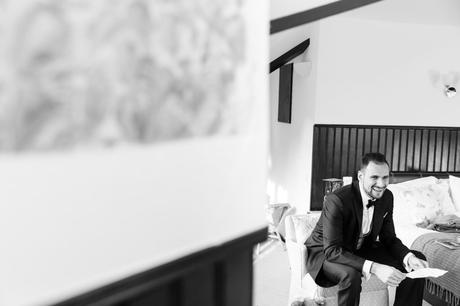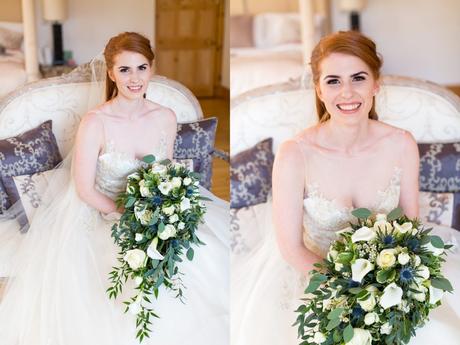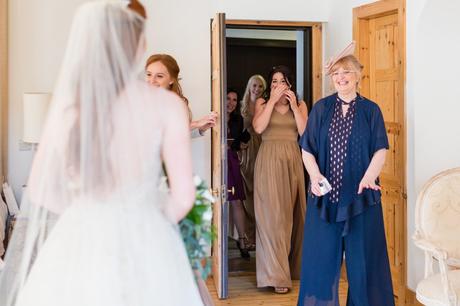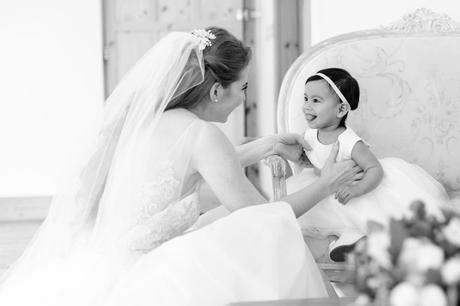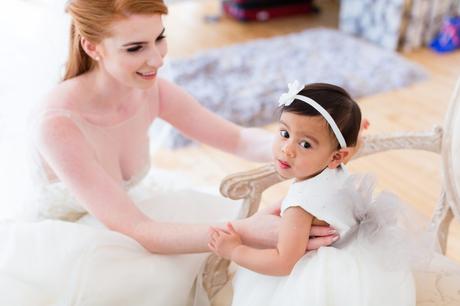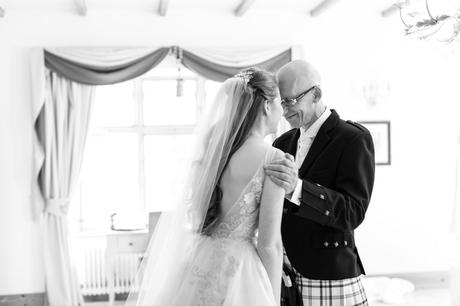 The day got off to a fantastic start – while Jaye met up with an excited Rebecca and her bridesmaids, I (Matt) joined a very happy Ali in his rooms at Achnagairn Estate. Ali was such a trooper – earlier in his trip, he had hurt his back so bad that he was requiring a cane to walk but there was just no way he was going to let this setback spoil any of his wedding day enjoyment. After a morning full of fantastic documentary wedding photography at Achnagairn Estate, it was soon time for the ceremony.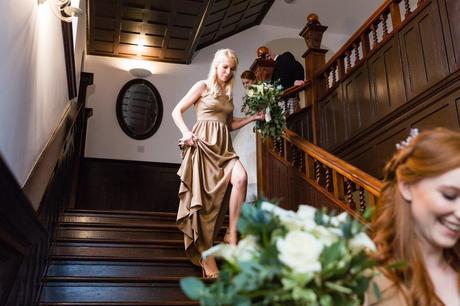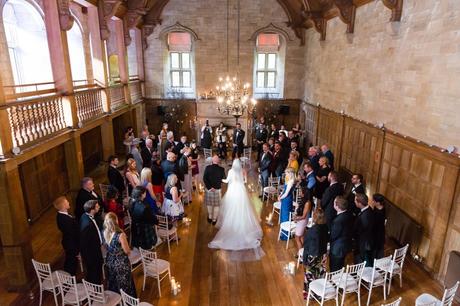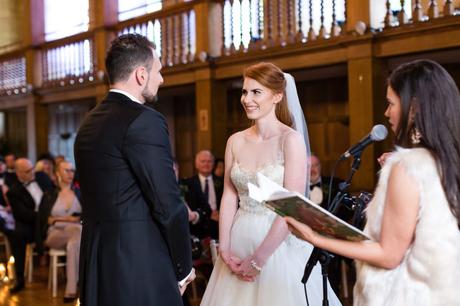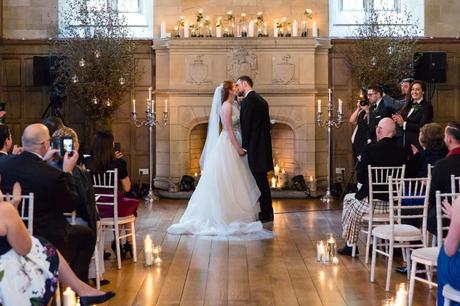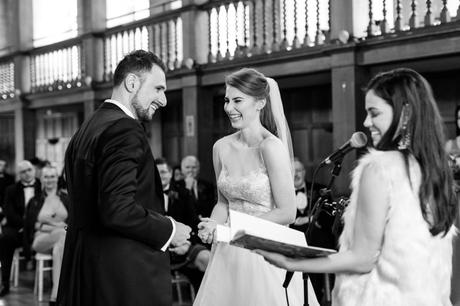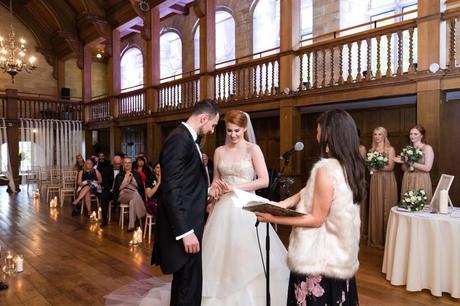 In a beautiful ceremony carried out in the wood-paneled, main hall of Achnagairn Estate, Rebecca and Ali were finally married! Then it was straight out onto the lawn for drinks, canapés and confetti.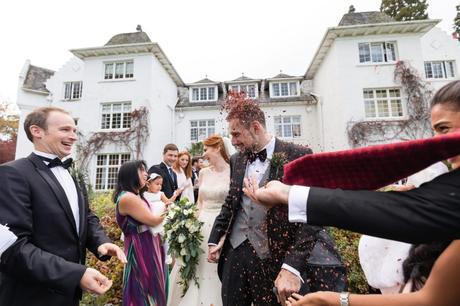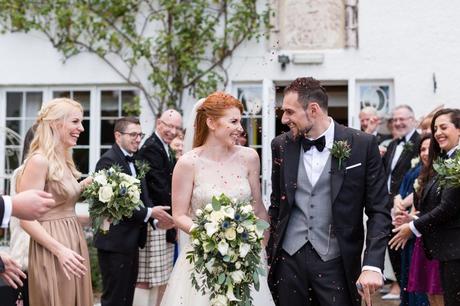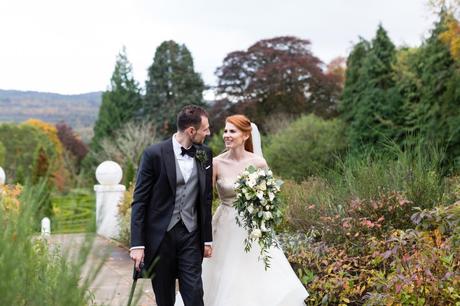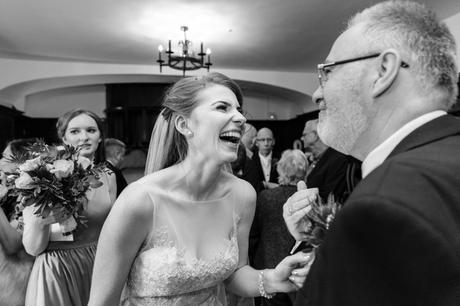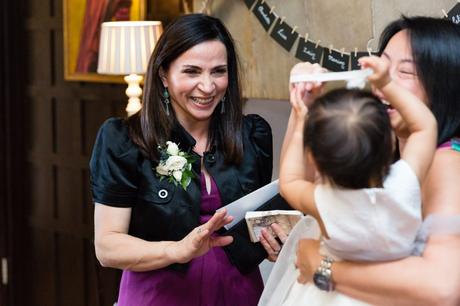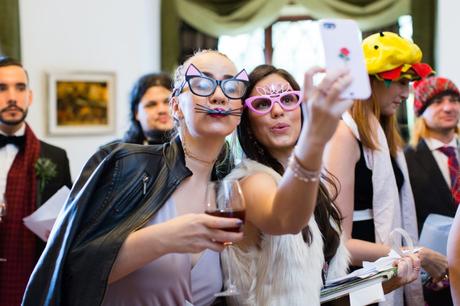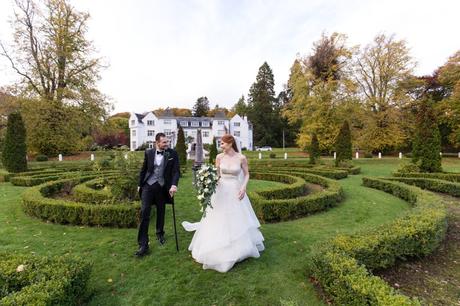 Wedding photography at Achnagairn Estate really takes advantage of the awesome Scottish countryside and the beautiful gardens. As I mentioned before, we love photographing red-headed brides and Rebecca looked simply stunning while Ali cut quite the dashing figure – even the cane seems to add an air of Scottish gentleman to his attire.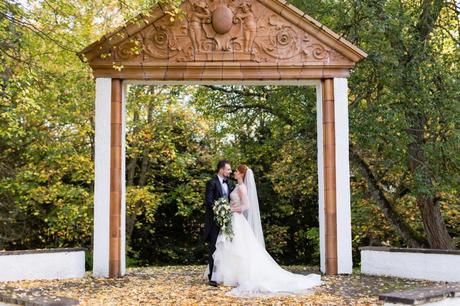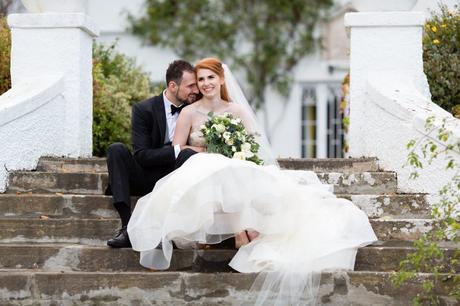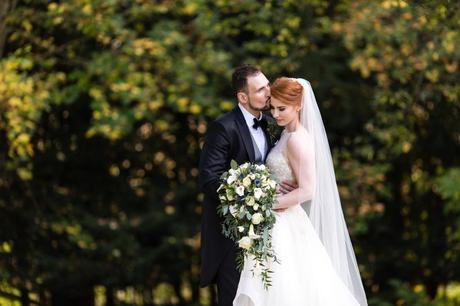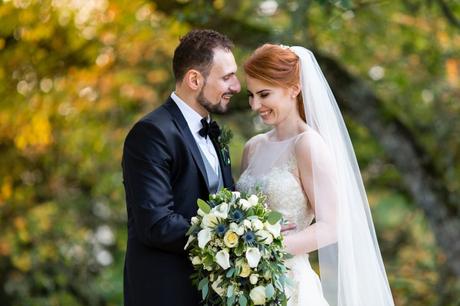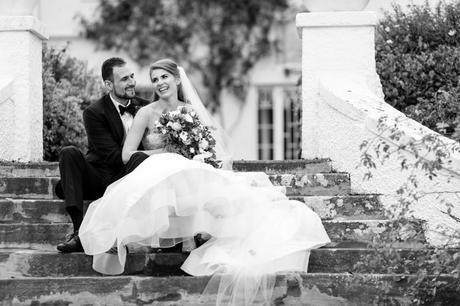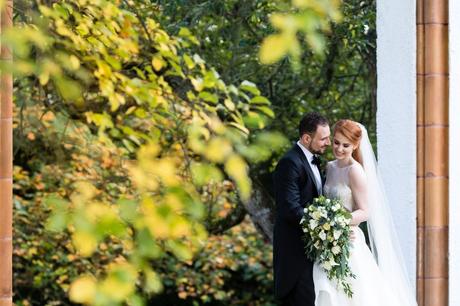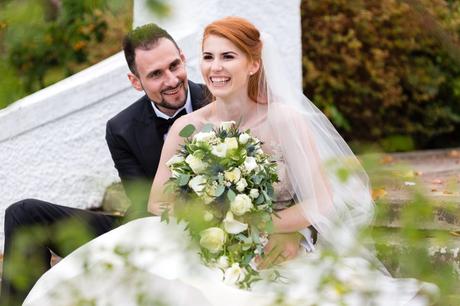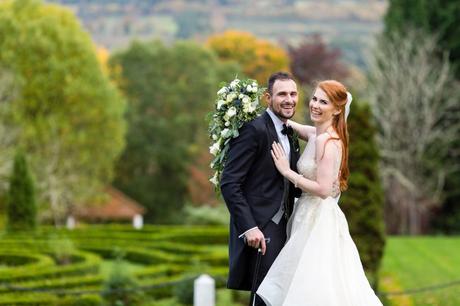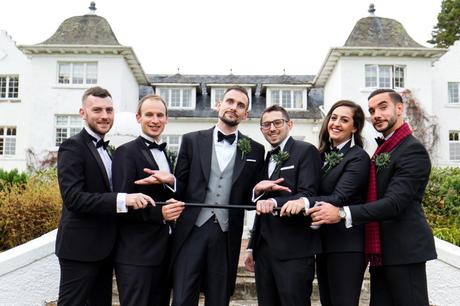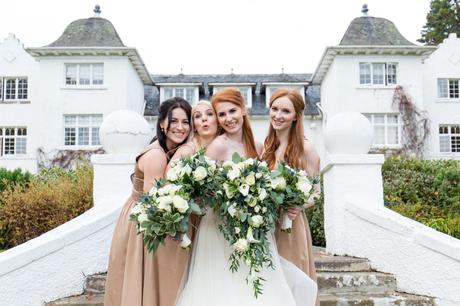 Speeches were held in the main hall, which had now been turned into a cozy, candlelit space – just perfect for intimate celebrations (and of course mischief)!  Weddings are fantastic opportunities to collect up all those nearest and dearest to you and Rebecca and Ali were simply overwhelmed by the outpouring of emotion and affection in the speeches. After many tears of happiness and a lot of laughter, it was time for the evening party to begin.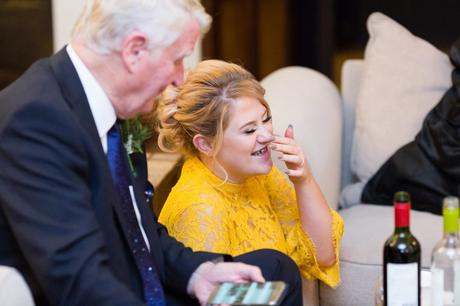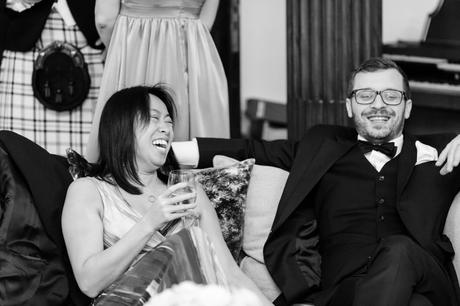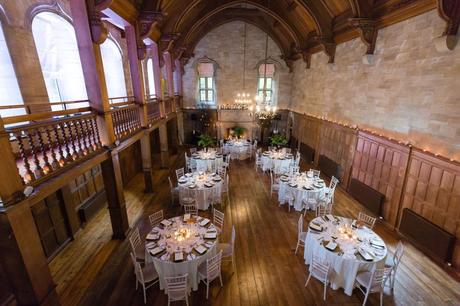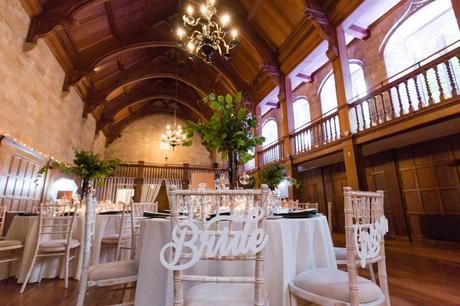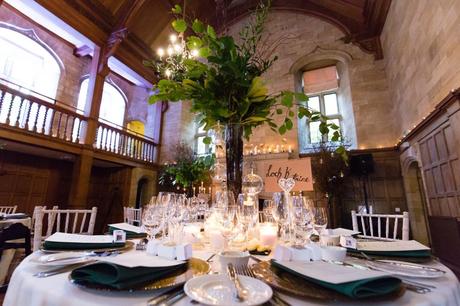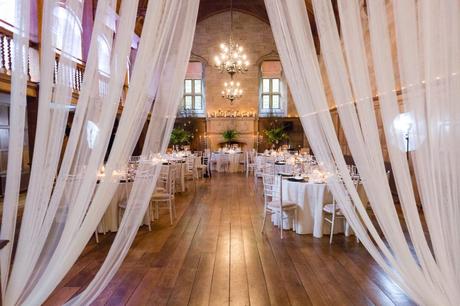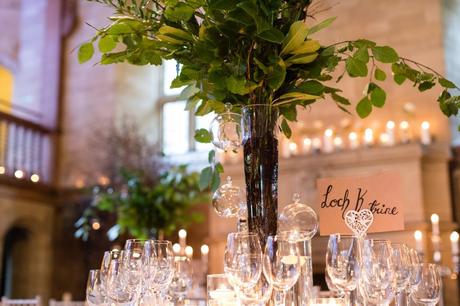 What better way to celebrate your Scottish wedding in style, than with a traditional Ceilidh? Rebecca and Ali's dreams of creating a party atmosphere all the time were certainly coming true. The Ceilidh soon had people laughing and twirling all around the dance floor while an amazing singer (who had the ability to switch effortlessly between rock, pop and reggae) kept everyone entertained long into the night.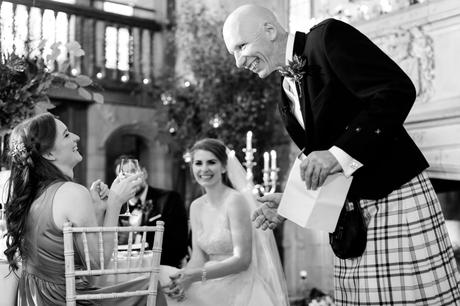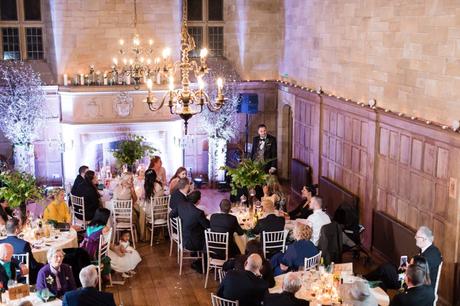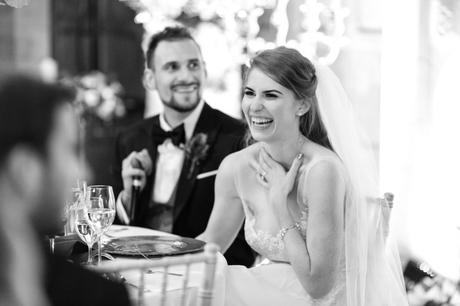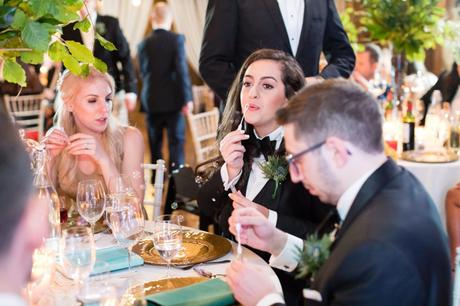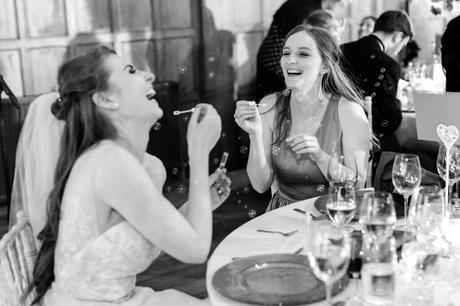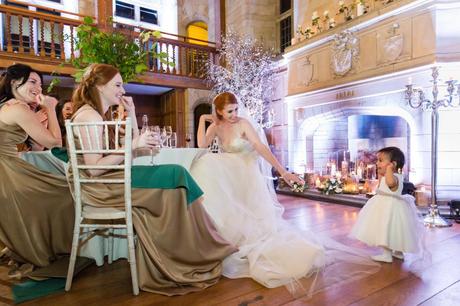 We even had time to pop Rebecca and Ali out for some nighttime wedding photography at Achnagairn Estate. Coming from the super dry climate of Dubai, Rebecca and Ali were absolutely thrilled when it started to rain a little and the falling raindrops illuminated in the off-camera flash certainly added a bit of sparkle to the end of an amazing day!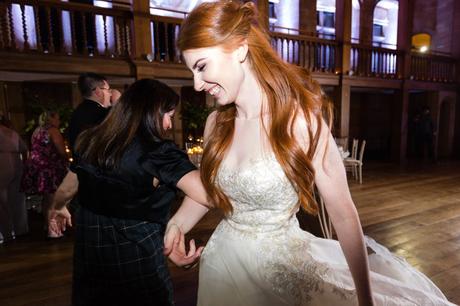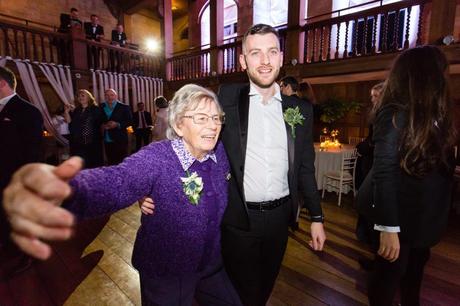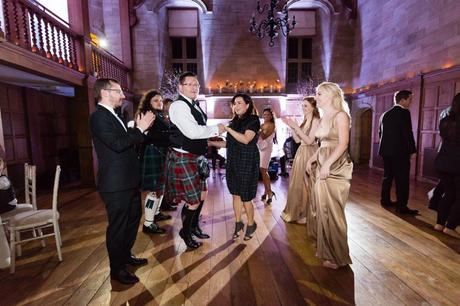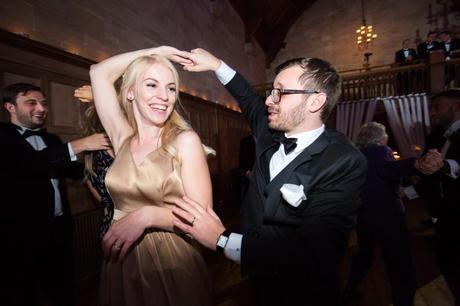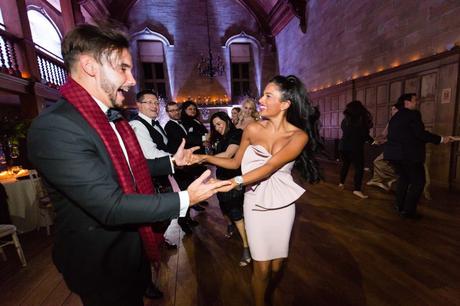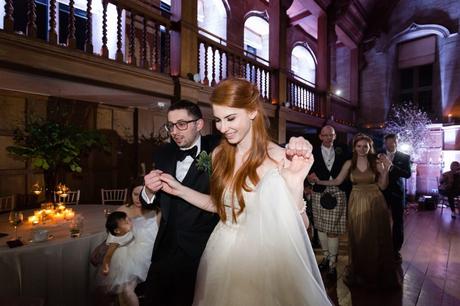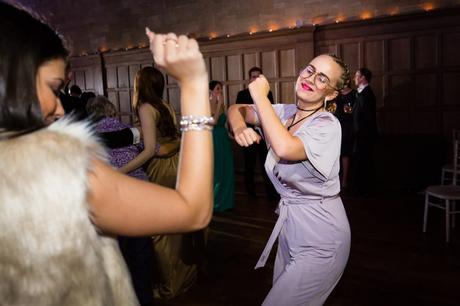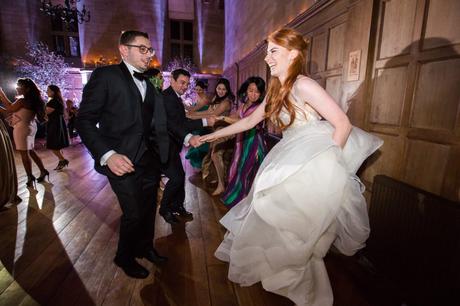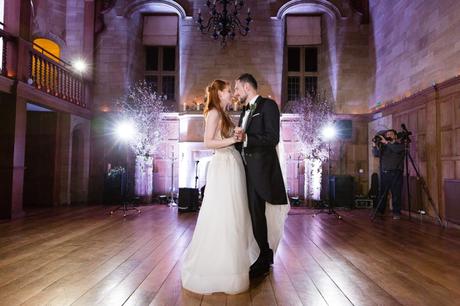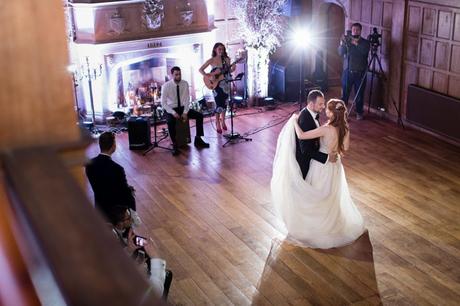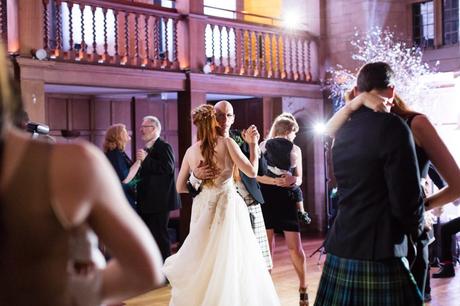 Rebecca and Ali we just loved going on our Scottish wedding photography adventure with you – you guys rocked it!