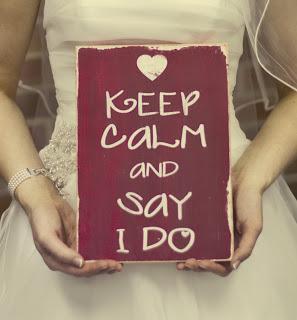 I was a little reluctant to write a blog about wedding mishaps.  Maybe I am a little superstitious or maybe I just don't want it to be another worry for my daughter or any other bride.  However, those of us who have walked the aisle probably have one or two stories from our own day.  I promise you this brides to be....one day you will laugh at them.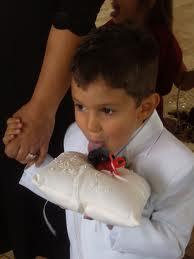 Kids will be kids.  I am sure there was something that looked very tasty on your wedding bands before the ring bearer decided to give them a lick.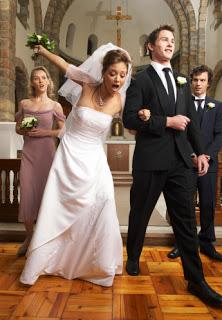 There are even some mishaps that can be completely avoided.  If you do not have a lot of experience in wearing high heels before your wedding day you may not want to make it your debut performance.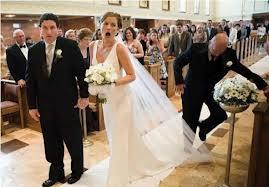 If this should happen, rewind five minutes and remember the look of love in your father's eyes when he gave you away to your husband.  And on a side note, try not to give the photographer opportunities to take your picture with your mouth wide open.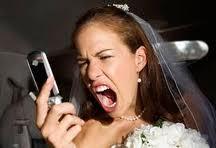 Another reason why an open mouth is not a good picture.  Hope this call was made to the wedding planner and not the future husband.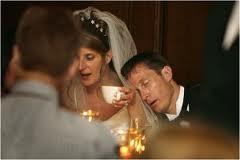 While your mouth should try to remain closed, your eyes should be open.  Take a nap if you can't handle late hours.  Or another thought...don't try to see what your maximum alcohol capacity is on your wedding day.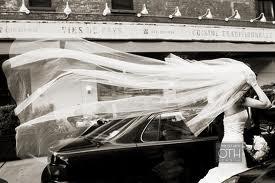 While there are a lot of things you can plan for on your wedding day, the weather is not one of them.  Hold on and walk fast!!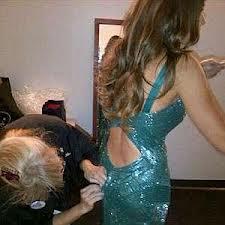 Bridesmaid and Maid of Honors...make sure you fit into your dress.  Nobody wants a wardrobe malfunction on their special day.  Panties are probably a good idea too.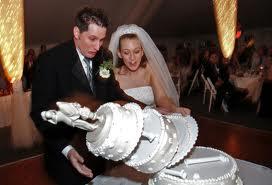 OK...I'll be honest...I don't know what to say about this.  Just remember that cake tastes great in any form.
Kisses and Laughs,
Deborah Stilettos
www.Facebook.com/MyDaughterIsGettingMarried