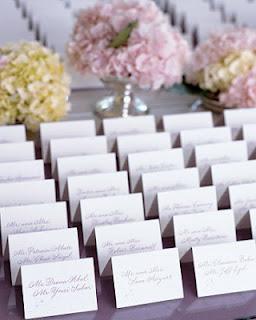 They say the most effective way to cut the cost of your wedding is to cut the guest list.
So we did.
I mean, we had digital invitations. We're not having a dj or a band. I bought my dress for $125 on Kjiji and the alterations were $25. A friend is doing the photography, my sister's friend is doing the cake. The flowers are being kept to am absolute minimum. I don't have bridesmaids and I won't have a bridal shower.
And yes, to go along with our very small scale affair, we have a pretty brief guest list. If I was a millionaire, or a "white wedding" fanatic, there's many more I would have added. I have a great uncle and aunt who I'm close to. I would have loved to have invited their kids, but unfortunately that would have added about another 30 people to the list (they're kinda like a Brady Bunch). I love them, so it was heartbreaking. I have many friends that I know from various places in my life, from my hometown, my undergrad years, my life in dormitories, my research work, and my religious affiliation. And it's not that I wanted to be exclusive, but I really wanted to keep it a small family wedding.
It was tough, but we've kept it small. And that's definitely less expensive, but potentially more brain rattling. I've been trying to work out seating schemes all week, and with a shorter guest list there are fewer iterations of possibilities which can make things difficult. Our tables are described as seating 8-10, but by the pictures on the website, I wouldn't dare put more than 8 people at table, and I'd try to aim for 6-8. Getting 6-8 at a table sounds easy when most guests can be easily "clustered" into groups of 3, 4, and 6. But it's not. The only table that was easy and straightforward was my siblings as a cluster of 7 (3 siblings, 2 significant others, 2 nieces).
However, I think I have it. I'm almost done. I've been tempted to put the names into a randomizer just to see what would happen. Maybe it's because I study psychology and I like to analyze people's personalities, or maybe our families just have lots of unique personalities. But either way, I get a kick out of imagining how this and that, them and those, who go together, and it's pretty entertaining.
And now, for my own sanity, I'm re-posting my list of things to do for the wedding.
1. Track down the last RSVPs. All are in on my side, still 5 people we don't know about on my fiance's side. 3/5 have told us they don't know yet, 2/5 haven't given us any information.
2. Get my Mom to find a garden center near the wedding that can supply forget-me-nots flowers in either 2 hanging-baskets, or something similar for the chuppah (canopy).
3. Discuss the catering in depth with the hotel, give rough numbers (and later, exact numbers) of the meal types. Get quote from hotel for our customized meal (they didn't mention any prices in February).
4. Make sure we have a hotel room booked for the wedding night.
5. Sent out reminder to guests that hotel rooms must be booked by May 3rd to receive our discounted price.
6. Have fiance pick our "first dance" song (we have a short list of 4 songs narrowed down).
7. Take "Love Songs" music list and make a coherent order as background music for prelude/postlude/dinner music.
8. Listen to "klezer" music library and trim list, combine with Great Big Sea songs to create "possible circle dancing list" for post-dinner merriment. Pick a klezer song for our recessional music when fiance smashes glass.
9. Pick out non-klezerish music for random other dancing should that need arise.
10. Put all music on my Song Mp3 player with schedule playlists and hope that it plays correctly.
11. Design program book describing info about the ceremony, and cultural elements of the wedding for the guests. Include a Hebrew prayer for before & after meal for those who want to refer to that.
12. Make an extra detailed program book for my music technician, to know the cues to play certain songs. Give music technician my song playlists written out and my Mp3 player. Hope that it is compatible with his docking station and the sound system at the hotel.
13. Find some spare kippahs (yarmulkes) to offer those who are interested (fiance, do you guy have any spares for holidays and whatnot?)
14. Find an old-fashion incandescent light bulb that my fiance can smash.
15. Find a "card box" for the gift table, and a yarmulke basket
16. Need to book centerpiece flowers (blue hydrangeas) 4 weeks in advance from florist. Unless my Mom finds a garden center supplier when she's looking into the forget-me-nots.
17. Have sister pick up wedding license.
18.  Have fiance pick up his wedding ring (which should be back from getting sized by now)
19. Pick up ribbons or other decorations for chuppah.
20. Buy a little metal/plastic/decorative horseshoe to embed in my bouquet.
21. Make my bouquet (~3 evenings of work remaining)
22. Wash all the seashells.
23. Design seating chart info for easel
24. Print photo of my Papa & Me to display with a small candle in remembrance on a small table at the reception (his passing is exactly 5 months before the wedding).
25. Transport all the wedding supplies from my parents' to the city (including chuppah).
26. Finish writing toast to the groom.
27. Try on dress as soon as I get home on May 20th to make sure it fits.
28. Pay all fees to the hotel by May 24th
29. Ask officiant when she needs to get paid (I think it's June 2nd the day before).
30. Pick up rental supplies & flowers the day before the wedding
31. Remember to bring everything home with me for wedding and honeymoon (hair curler, fancy necklace).