Although the bride and groom are both Catholic, the wedding ceremony we witnessed was a traditional one held at the groom's house. The Church wedding happened weeks prior at the bride's hometown. I will not tell you every last details of the ceremony for I honestly drew a blank through most of it. It was in Vietnamese after all. To learn about a traditional Vietnamese wedding, you can read about it here.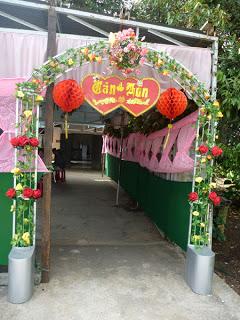 The gate of the groom's house is decorated for this special occasion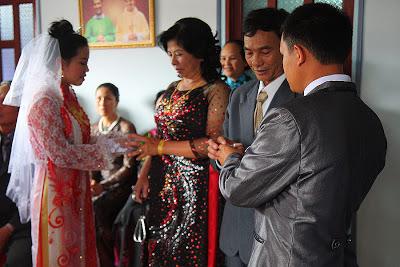 The couple serves tea to their parents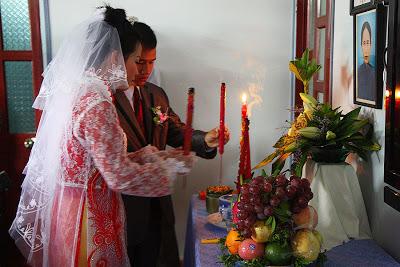 Candle ceremony to symbolize the joining of the two families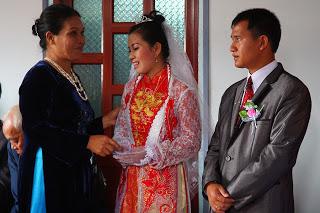 Speeches by relatives and family follow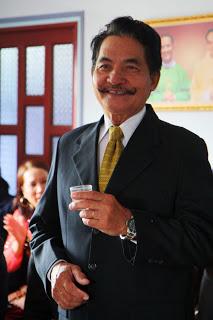 Nice mustache, sir!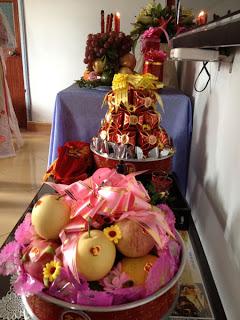 Gifts from the groom's family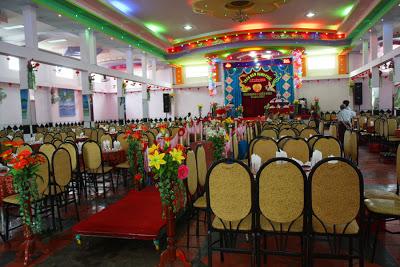 At the reception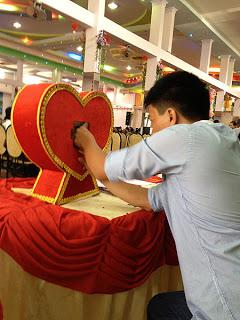 Guests drop their gift (money in an envelope)at the sign-in table at the entrance of the reception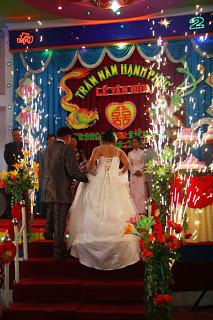 The couple up on the stage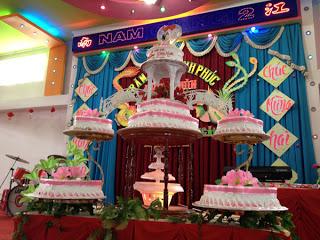 The wedding cake. Only the top one is real.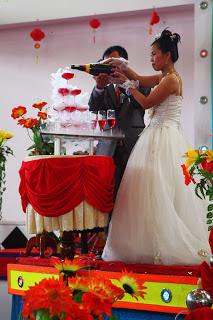 Pouring the wine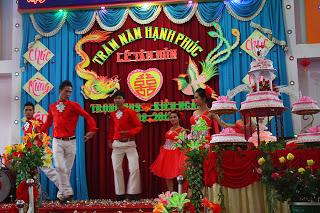 While guests eat, there are dance and song presentations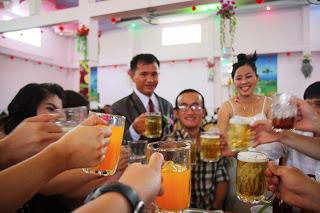 During the meal, the couple visits each table for a toast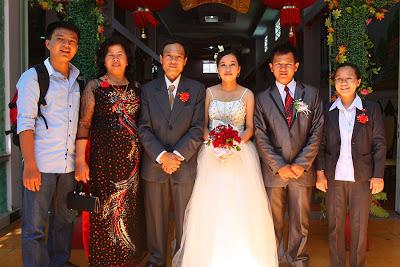 The couple with the groom's family
Veni, Vidi, (South) Vietnam:
Do You...?
What's in a (Business) Name? Vietnam
Bed Hopping
Adopting a Fellow Traveler
Strolling Saigon
From Concrete City to Sand Town
From Sand Town to the Highlands
Would You Call Us Lucky or Unlucky?
Wedding Crashers (you're here!)