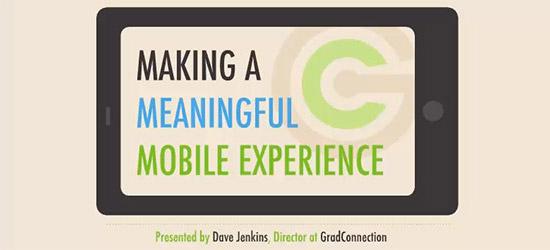 Guest presenter Dave Jenkins, Director at GradConnection, joined us to talk about mobile internet trends and what this means for graduate employers.
In this webinar Dave discussed:
How mobile technology is growing
The increase in mobile traffic, especially among graduates
What "Mobile First" development is
How technology is used to find out about potential employers
Watch the recorded webinar
About our speaker
Dave Jenkins founded GradConnection in 2008 with Mike Casey and Dan Purchas to help graduate employers connect with grads and students. GradConnection has since grown to become the leading resource for students looking to secure positions with the top graduate programs in Australia.
By Matthew Clarkson