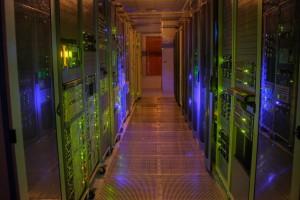 Web hosting services have made significant advancements in recent times. You can expect better service and features from Web hosting services at a very low cost. Here are just a few features that you are likely to find from your average affordable Web hosting business.
Web Hosting: Ample Hard Drive Space and Bandwidth
Most Web hosting services provide a large storage base for their websites, and usually people won't need more than a few gigabytes of hard drive space to store all of the website's media. The majority of Web hosting services offer hard drive storage space that starts at around 100 gigabytes. However, there are some Web hosting services that offer unlimited hard drive space in their initial plans. Just about every Web hosting service offers more hard drive space than you're ever likely to use. Even with a minimal plan.
Bandwidth is a huge part of Web hosting. In case you're not familiar, your website's bandwidth is responsible for making the Web pages load quickly and keep traffic flowing smoothly. To put it simple, the more Web traffic you have, the more bandwidth that you need. For example, if your website were to experience a sudden high amount of traffic for a brief period of time, you would need a large amount of bandwidth to cover the sudden increase. If you didn't have the additional bandwidth, then your website would either slow down immensely, or it would crash entirely and require a reboot. It's very important that your website has adequate bandwidth at all times.
Luckily, most Web hosting services offer high amounts of bandwidth in their minimum plans. In fact, it's common place for the bandwidth offered to be unlimited. What this means is that based on your website's traffic, the bandwidth allocated is automatically adjusted. So, you don't have to worry about paying for bandwidth you don't need or not having enough for large traffic influxes.
Web Hosting: Easy Website Management and Setup
Modern Web hosting services generally have some convenience features added into their basic plans to help entice newcomers. One of the ways it does this is with website templates.
Website templates are essentially pre-built websites where the website owner can input their own data and images on the pages and make it their own. The benefits of doing this is that it cuts down on the money you have to spend having your website designed and developed, and it also cuts down on the time required to get your website looking good and becoming functional. Furthermore, you can expect a good control panel for your website.
A control panel for websites is similar to the control panel for a computer. It's the place where you can modify and change your website's settings. All Web hosting services offer some kind of way for you to maintain and update your website. In most cases, the control panel that a Web hosting service offers will be extremely effective and easy to learn.
Finding a Web hosting service that offers the service that's talked about here is quite simple because it's the norm for the industry. Additionally, the cost of the service is almost always affordable and easy to manage.
I'm a professional working in Web Hosting industry for over 3 years.