Like many of us in the New Year, I'm going a bit bonkers - getting rid of stuff we don't need, have never used or just don't like. Books are going to the used book sale at school despite the facts that I hate getting rid of books. The 12 year old is not only beyond the age of The Phantom Tollbooth collection, he never showed an interest in the first place despite being a voracious reader. Cook books with one recipe we like are also out. I tend to find recipes on the Internet these days anyway. (Must remember to bookmark them for future reference this year.)
I came across one tiny book that I find interesting though. It's called "The Conversation Piece" by Paul Lowrie and Bret Nicholaus. I remember buying it years ago thinking I might use it at one of my frequent, sparkling, sought-after dinner parties. Anyway...... it has languished on a kitchen shelf for, ooooh, probably fifteen years now.
But no longer. I'm going to take a question and answer it every now and then. Beginning with - "If the temperature had to be the same every day of the year, what would you want the temperature to be"? (I will add "And why" for the sake of a meatier discussion.)
But first I'll tell my story of flying back to England one year and, as usual, descending into the bank of clouds you often see above the island. The captain announced "Ladies and Gentlemen, it's 63 and cloudy in England at the moment", then after a deftly timed pause added, "But then again, isn't it always 63 and cloudy in England?"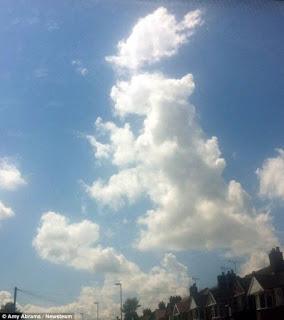 Not quite, but it does have a fairly temperate clime, especially compared to Chicago where I live now. We have hot, humid summers and sub zero winters. Last week we were actually colder than Siberia; the pundits start calling it Chi-beria, and it's not funny. 
Most places in the USA have fairly rubbish temperatures at one time of the year or another. We have extremes at both ends, but many states with nice, mild winters have summers that no human-without-air-conditioning should endure, and places that are pleasant in the summer tend to have brutal winters. And then there's San Diego, which is generally recognized as having the perfect climate - as long as you don't want your seasons, don't mind living on a bloody big fault line and don't mind being within spitting distance of LA (only kidding on that last one.) 
For me, sunshine and warmth all year long sounds perfect, and a bit of beach wouldn't go amiss although sand all over the house? Not so much. I do know people who say they miss the weather changes, although personally I don't understand that at all. It should be noted however, that the same people usually live in year-long warmth, safe in the knowledge that they're not moving back to "seasons" any time soon. 
Anyway, what would your perfect temperature be?