Not every girl wants to wear high heels or stilettos for prom. Some actually want to feel the floor, be able to let their hair down and dance like crazy all night long. There's absolutely no harm in this and the great thing to know is that you can still look super trendy even with flats!
It just takes a little preparation and planning to get the right look so you can achieve your ultimate prom style with flats on. We will give you the best hacks in this article on how to create the looks you desire without any heels needed.
If you still haven't bought your prom dress, you may want to check out Peaches Boutique prom dresses withsleeves. The great thing is, more and more young women are getting increasingly experimental for their prom looks. This means the old rules are now being broken and girls feel more comfortable to step away from old school traditions if they so wish!
How To Rock Flats To Prom
No matter what you wear, prom is the time you want to look fabulous and you deserve to go all out!
Whether you want to wear flats for the entire night or just fancy putting them on for the latter part of the evening, the below tips will give you the advice and ideas you need to ensure you buy the right ones to look stunning in your prom dress.
Nude/Champagne Flats
Flats can look just as glam as heels, they just haven't got the reputation for it yet! Help get the word out and invest in some beautiful nude flats this prom.
They are an absolutely classic look and will match pretty much any shade of prom dress you go for. They blend in and give you that feminine rounded shape you love.
It also allows you to get more experimental with your accessories, whereas in wearing heels you may not have room to do so.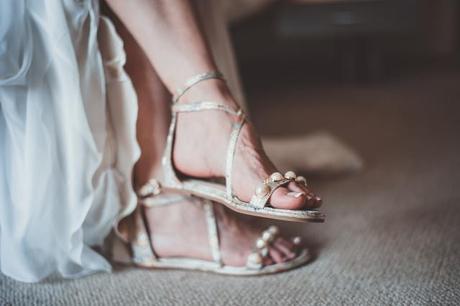 Image Source: Pexels
Feminine And Glamorous
If you want to be the belle of the ball and have all eyes on you, then feel free to go all out by purchasing flats that have glitter, colour, and embellishments. This adds extra interest to your feet and overall look.
Just remember, it must match with your prom dress unless you are wearing something simpler in which you may want to add contrast with your shoes.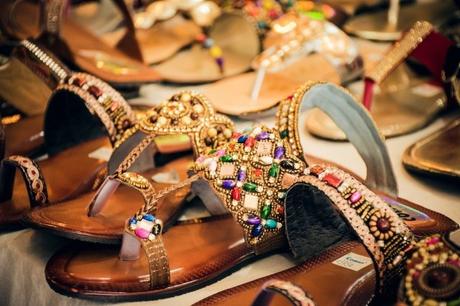 Image Source: Unsplash
Two-Tone Flats
This is great for a sophisticated and simple look. If you want two-tone, then remember to go for something simple such as black, nude or white when mixing up the shades and you can't go wrong.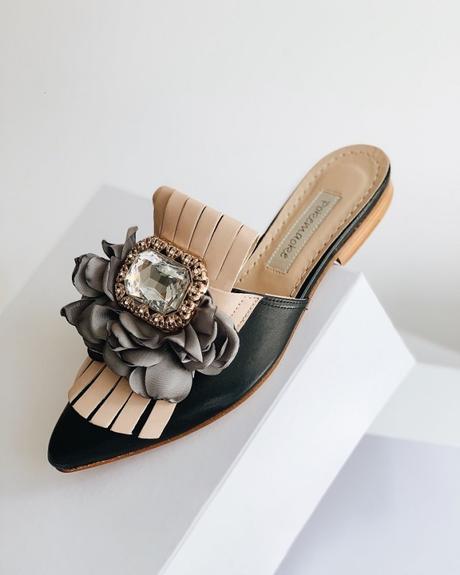 Image Source: Unsplash
As you can see, there are plenty of amazing tips out there so you can still look stunning in flat shoes.