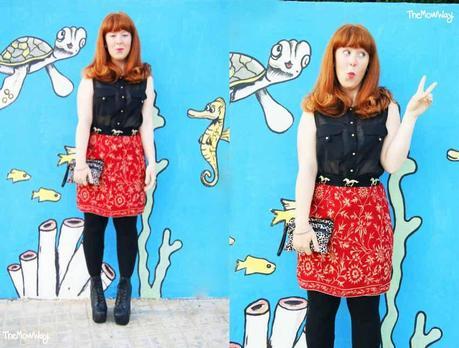 This "skirt" is actually a BEACH WRAP!! I am always telling everyone who is willing to hear me, how much I love versatile items... and t!hat I don't like spending much money to look fab! (and I say so myself.. ha!) Got this gem at a street market (the same day I got these pants!) and it also cost me 0.50EUR... yep, you DON't have to spent loads of cash to look good!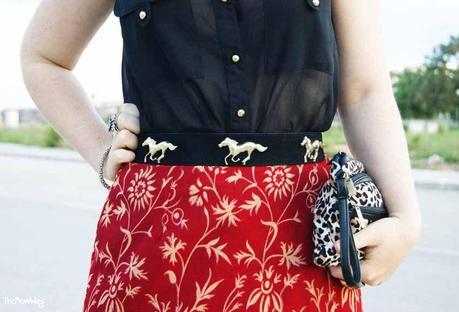 I have learnt that fashion is more about attitude rather than money!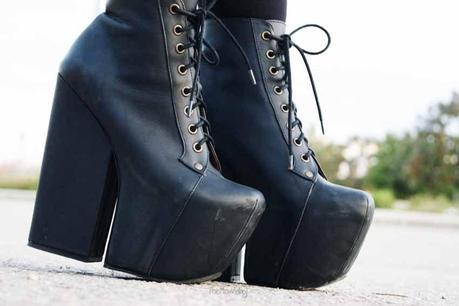 Love the summer, but the heat we have in Valencia, Spain, makes me want to peel my skin off and hate everyone... I am looking forward to cooler days... but not winter!!! I am sure I will get loads of use out of these amazing shoes this autumn! :)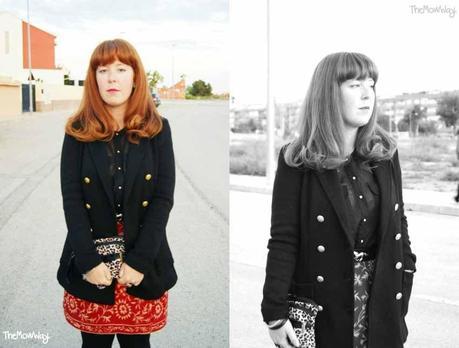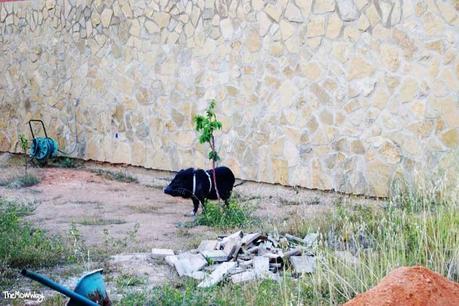 Wore this to work and after we went to visit my mom and her boyfriend at his house. Paris came with us and she had a blast. He has a garden, so she ran around, munched on some weeds and dug a bit in the soil...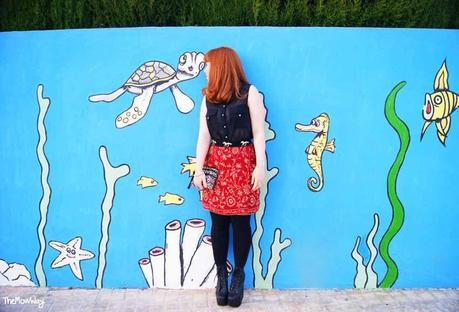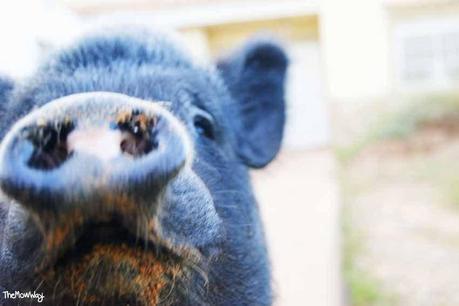 Look at that dirty face!!! Even so, when we told her off for digging big holes she said: "Do you have any PROOF that I have been digging in the soil?" Cheeky chops!!!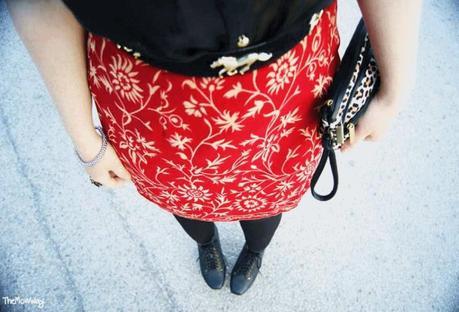 Today is bank holiday in Spain, no idea, what we are supposed to be celebrating, they ony thing that I care is that I don't have to go to work....
Have you ever worn something "unexpected"?
Let us know all the details!!!!
What I wore:
Beach wrap: pre-loved (0.50)
Vest: Primark (10)
Belt: Blanco Suite (10)
Clutch: Blanco Suite (7)
Blazer: H&M (15)
Shoes: Jeffrey Campbell Feda (50)
Bloglovin' 

♥

Twitter 

♥

Pinterest 

♥

Instagram
♥

Facebook
♥ 
Google+