Gerard Vanderleun brings us this picture worth a thousand words, by way of the aptly named bluebird of bitterness: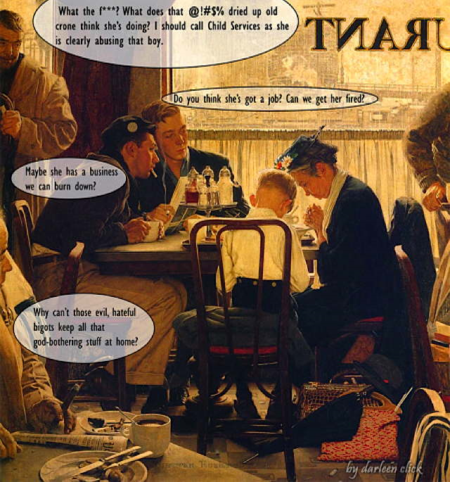 I suspect Mr. Rockwell is spinning in his grave.
Do click on over to Mr. Vanderleun's piece where he has a related, albeit dated, reflection.
A well written blurb well worth your time.