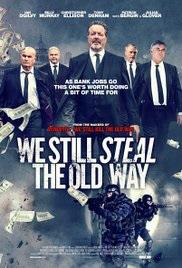 Director: Sacha Bennett
Writer: Sacha Bennett, Simon Cluett (Screenplay)
Starring: Ian Ogilvy, Julian Glover, Chris Ellison, Deborah Moore, Billy Murray, Patrick Bergin, Vaz Blackwood, Tanya Franks, Sacha Bennett, Jonathan Sothcott
Plot: The Archer Gang are back and doing a daring heist in London. Remanded in prison, they will try to break out their old friend Briggs.
There may be spoilers the rest of the review
Verdict: British Gangster Prison Break Edition
Story: We Still Steal the Old Way starts with Richie Archer (Ogilvy) warning Sir Edward (Glover) that if he doesn't return the money he stole from the innocent, he will be taking it. Putting his team together Richie engages in his crime only for getting caught to be part of the plan.
The plan is to help George Briggs (Pergin) get out of prison so he can spend time with his dying wife. The plan has a spanner thrown into the works when Vic Farrow (Murray) gets himself transferred to the same prison so he can kill and get revenge on Richie. Can the plan still come together the way Richie has planned.
Thoughts on We Still Steal the Old Way
Characters/Performance – Richie is the confident London gangster who always has a plan, he has loyal friends as well as respected by the higher ups within the crime world. Richie is happy to have a respect filled conversation and doesn't enjoy the new world youth that is full of disrespect. Vic comes from the same world as Richie but has become the great rival against him, he is serving time waiting for his revenge to come. The rest of the characters are a mix of different associates within the crime world.
Performance wise we have good performance from Ian Ogilvy as Richie with Billy Murray being the great villain of the piece. All the performances are good with most of the cast being the guys you would expect to see in the gangster style movies. Vaz Blackwood does give us a scene stealing performance in this film too.

Story – The story is a sequel to 'We Still Kill the Old Way' and this time we continue to see how Richie can keep everything under control, the story revolves around breaking one man out of prison with the problems that could intel. We do get to have moments where we see the older character's poke fun at how things have changed in the game they have made their own.
Crime – The crime world has been created in the first film, this is the next chapter as we see old enemies and friends work together in this gritty crime thriller.
Settings – Most of the movie takes place inside the prison which shows how the two worlds are similar for the characters involved.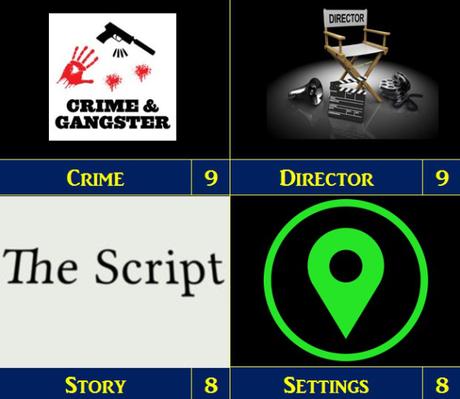 Final Thoughts – Not being the biggest fan of the British Gangster films, I did find myself enjoying this because of the colourful characters not being to extremely stereotyped and the heist side of the film.
Overall: Gritty British Gangster movie that can be enjoyed by the fans of the genre.
Rating

Advertisements