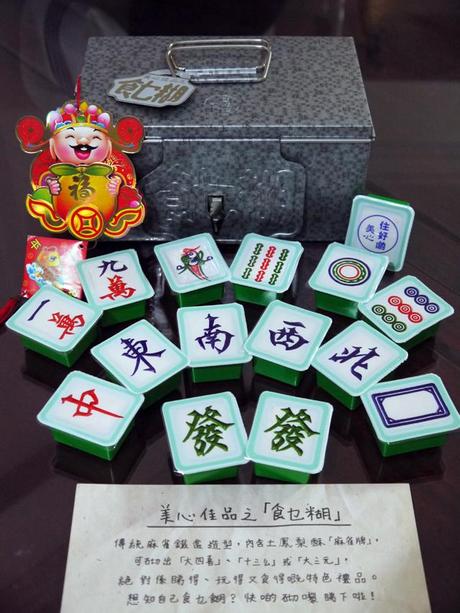 Every year I am always on the lookout for yummy and unique New Year goodies, and it's also the time when I let all gastronomic inhibitions loose. When I saw Goods of Desire's x Maxim's limited edition Chinese New Year mahjong pineapple tarts (S$35 for 15 pcs), I immediately snapped up two boxes for myself and chum D. It makes such a wonderful gift!
The pineapple tarts comes in 3 sets of mahjong special winning hands – The Thirteen Wonders(十三幺), Four Fortune(大四喜) and The Three Dragons(大三元). You don't know which set you will get, which adds to the whole excitement. I got The Thirteen Wonders while D got the Four Fortune. The pineapple tarts tasted good as well, it's not too sweet with just the right amount of pineapple paste. I love the retro money box too, everyone in the family is eyeing it…I'm not letting it go!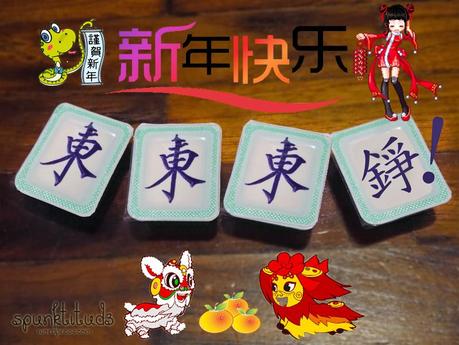 Dong Dong Dong CHIANG! I can't wait for Chinese New Year to arrive!