.....
.....after a lovely summer break, and getting back into family and work routine.
Finally.....
.......the made4aid Etsy shop is open again with lots of goodies.
Please come and have a look!
Heres just a glimpse: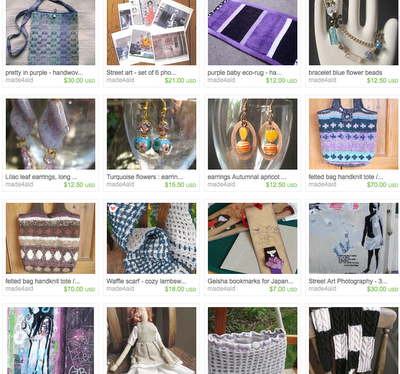 We've got some lovely jewellery made by a crafter in Venice, Italy (more to come from her);
bags - knitted, woven, some more to come very soon sewn from vintage fabric; little gift items; greeting cards; scarves.....
I hope you'll find something you like, please tell your friends and contacts!
any questions, queries, suggestions - please email us. There is further information about made4aid on the sidebar here, and on our website.