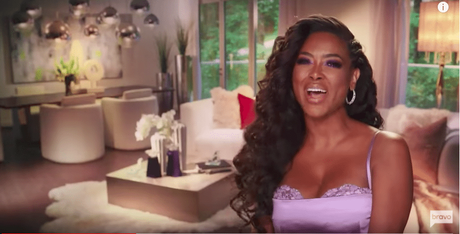 RHOA, Kenya Moore, father was visibly absent from her surprise wedding to New York businessman Marc Daly over the summer in St. Lucia, and now we know why.
Back in June Kenya told PEOPLE exclusively that even though she wanted her father at her wedding, he couldn't make it because he was celebrating his birthday in Jamaica.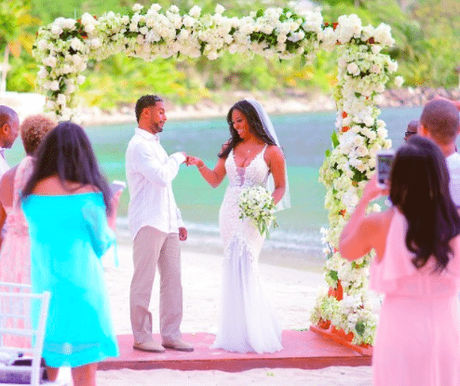 "It was so last-minute, he couldn't make it," 
Well, after Sunday night's season 10 premiere of Real Housewives of Atlanta we now know that was a lie.
During the show, Kenya opened up about why her father didn't walk her down the aisle and it had nothing to do with celebrating a birthday in Jamaica.
"I decided not to invite my father because you never know what he's going to say," Kenya said during her green screen interview. "He can't be controlled. And I didn't want there to be anything at my wedding to upset my future husband. I didn't want anything to spoil my wedding day. … I knew that if he said the wrong thing — and I know my husband — [it would mess up everything]."