For past six decades, our rivers have lost their freshness beyond a certain point. The moment these rivers touch cities, it starts impacting their health. The quality, freshness and safety of water deteriorates drastically and hence becomes a health hazard. Industrialization can't be held responsible for this. It is the corruption wrapped with government norms that is the culprit. Administrative loopholes are more than enough in our country to show the poor state of control.


Logically, industries that are polluting our rivers must take the onus of keeping it clean also. It should be shared on the basis of pollution caused. Government alone is too helpless to do so much of work. No doubt industries pay enough tax for these purposes but then the government machinery has a lot more to do with this tax money than concentrating on the cancer of pollution and eradicate it. There are foreign trips, there are luxurious meetings and a lot more, most of it unaccountable. The tragedy is that a minister or legislature has no balance sheet or performance monitoring on yearly basis.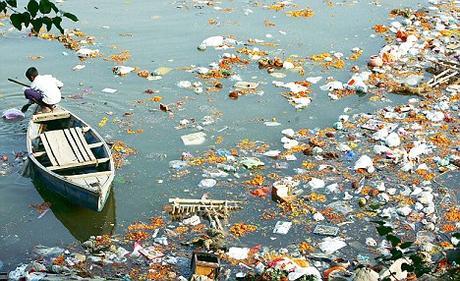 Learning can be taken from the ThisIsMyWater campaign by Coors Light. Coors Light came into existence in 1978 in the United States as a brewing company and today is the second largest beer selling company. Let us also understand about another side of the story. This is about Alliance which is the an NGO and the largest organization working for the cause of shielding and restoring the Great Lakes. Their program includes all the five Great Lakes and all the eight states where these lakes exist.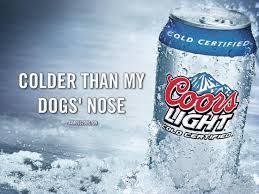 Coors Light has now two missions - one, to create the world's most refreshing beer, and two, to refresh the Great Lakes. For the second mission, Coors Light is donating 25 cents for every sale of a case of 12-ounce cans. The campaign is till the end of August and is active in some select cities - Indiana, Ohio, Wisconsin, Michigan and Illinois. So if you are there and want to be part of the is noble cause, don't forget to buy few cases.