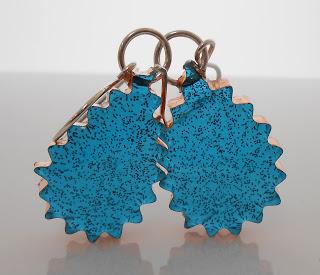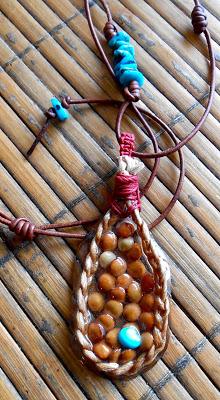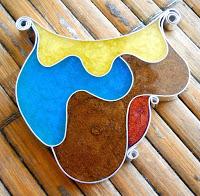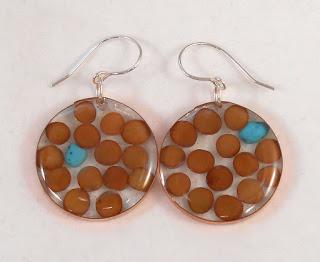 Don't believe us? Check these out! Don't forget you can purchase most of these on our Etsy site!
Tinted, transparent resin with some copper glitter, held in bounds with crinkled copper tape. All handmade by Lisa!
Braided twine, lentils, turquoise and resin. Perfect!
Lisa's handmade silver bezel with colored resin. This was fun to make and I got to use my torch!
Had to make the lentil earrings to match the necklace! Ok, well, I did end up giving them to Shauna!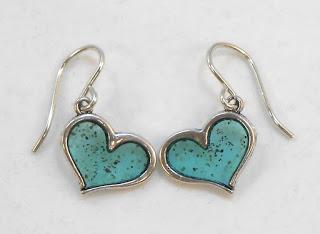 Simply sweet sea blue/green resin with a little sand thrown in for good measure!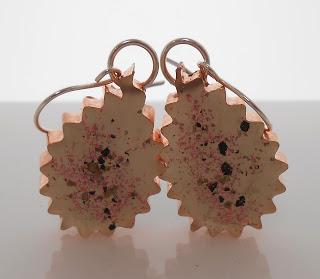 These are just too much fun! Crinkled copper tape, colored resin and crumbled this and that! Handmade, every part! Lisa's play time gone wild!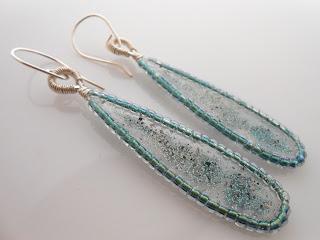 Japanese seed beads on wire make up the frame for these resin earrings. They look like stained glass when the light shines through! Yea!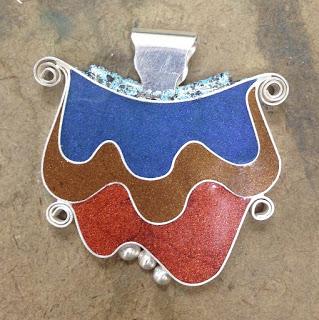 Made for Denise, a wonderful customer of ours! Handmade bezel, colored resin. By Lisa.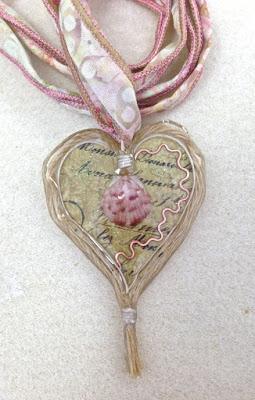 Alabama shell resin pendant. There's no bezel here, folks, just resin, paper, waxed linen, copper wire and that beautiful shell!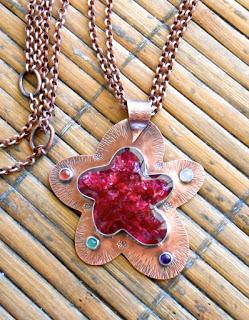 This is a fun necklace all done up in copper! Handmade bezel by Lisa. Resin, mica, and various stones.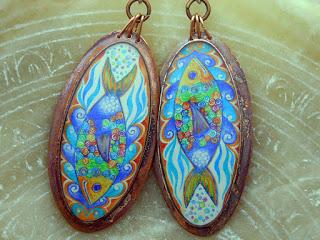 Yes, these are handmade by Shauna! Every piece worked by her hands. The drawings are awesome, aren't they?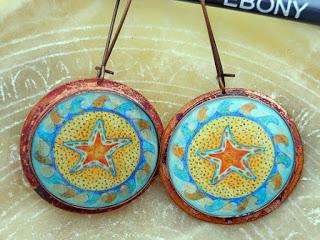 Another beautiful drawing by Shauna! Sand dollars - my favorite colors! Completely handmade - every part of them!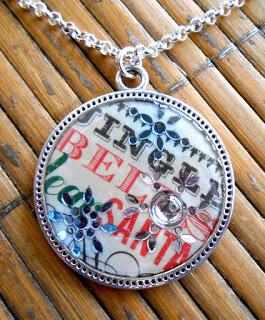 And let's not forget about Christmas!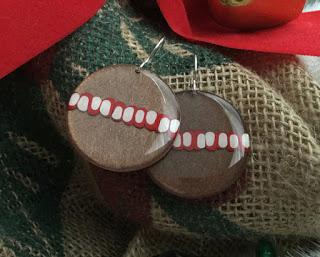 Don't these look just like Christmas ornaments? Love them! Polymer canes decorate the middle.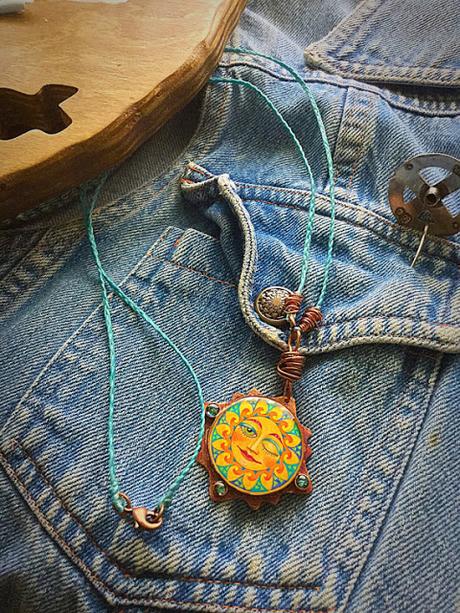 Shauna's sun pendant is one of my favorites! Of course, she drew this and made every other part, as well (except that lobster claw)!