We all want a luxurious bathroom, right?  Something a bit different, something a bit glam and something to luxuriate in – well it doesn't come much more glam than a bathroom from Catchpole & Rye.  High end and glorious, which is not always the case with high end, sometimes it doesn't look any different from your bog standard, maybe just better quality, but these beauties are the stuff of dreams.  I have spent a happy hour planning out my new bathrooms – in my dreams!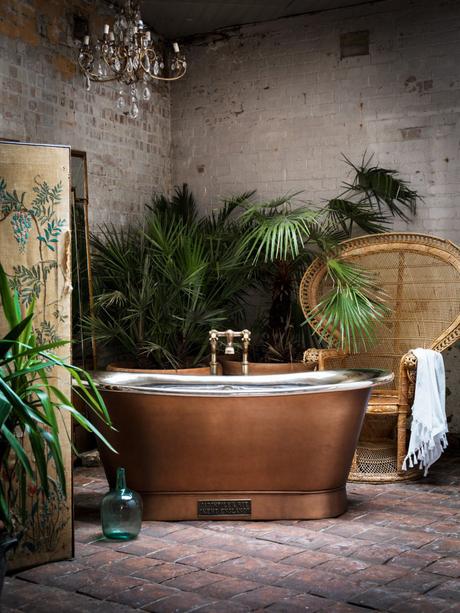 The Copper Bateau Bath
As an old and respected manufacturing company they also do bespoke work to give you that truly unique bathroom.  All the metal work comes in a range of 6 finishes which is very rare; silver nickel, chrome plate, brushed nickel, polished brass, aged brass and aged copper.  Quite often the style you want doesn't come in the finish you want but Catchpole & Rye have got it all sussed.  You can even have a coat of arms, or emblem, embossed on your sanitary wear.  Fancy huh?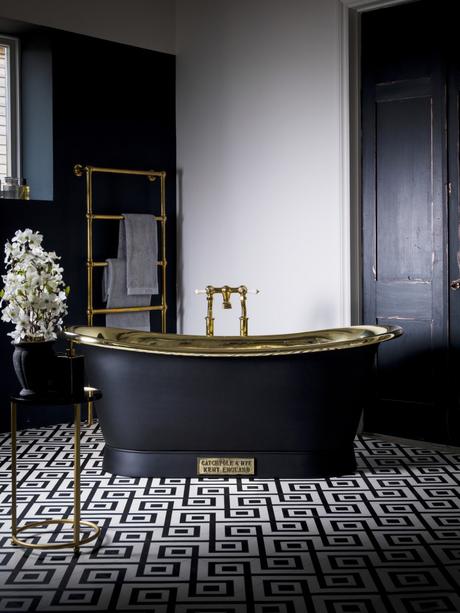 The Brass Bateau Bath
Anyone for a black and gold bath?  The stuff of dreams! I defy anyone not to fall in love with this bath.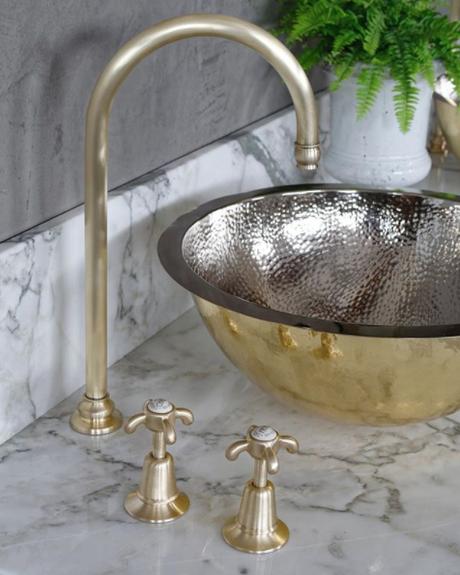 La Loire Brass Taps
Ooh I do love gold taps.  My previous house was all gold taps, but alas I did this house up in such a rush and gold wasn't readily available at the time so I went for the easiest option – never a good idea, and regrettable.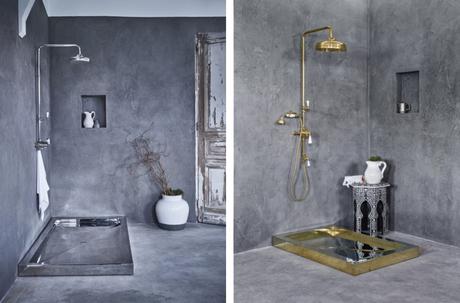 The Mayfair Shower Tray
For Hollywood glam you can't beat a polished brass shower tray – don't fancy the job of keeping it shiny though!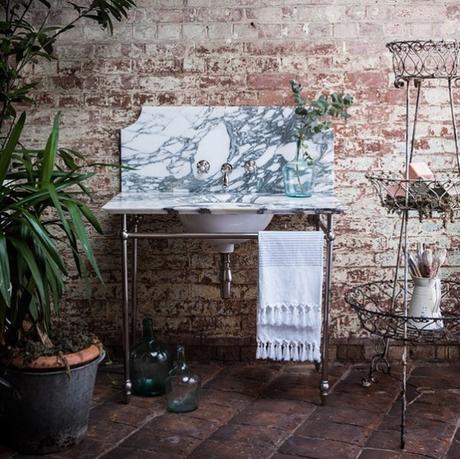 The Pyrford Washstand
Well that's my daydreaming done for the day but do have a look on their website and blog if you fancy a bit of daydreaming yourself.   It's like a glossy coffee table book with amazing photography and styling – and really quite mouth-watering.  If it's in your price bracket then what more could you wish for?  Unless you're a modernist, of course, but still worth a look for the fabulous bathroom shots, and a peek at other people's homes.
Jacqui x
Never miss a post: follow us on Bloglovin'!
Image credit: Catchpole & Rye