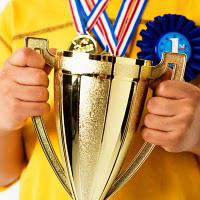 We have another

Tennis Fixation Super Giveaway Extravaganza

winner!
This past week's giveaway was for a copy of the Wii version of TopSpin 4 and was won by J.C. who left a comment saying Rafael Nadal was his favorite pro player. Who doesn't love Rafa?  So, J.C., just send me an e-mail at kimselzman(at)gmail(dot)com to give me your mailing address and your game will be on the way!
The next giveaway in the

Tennis Fixation Super Giveaway Extravanganza

will be announced today so, as always, stay tuned!
Happy National Tennis Month!


© Kim Selzman 2011 All Rights Reserved