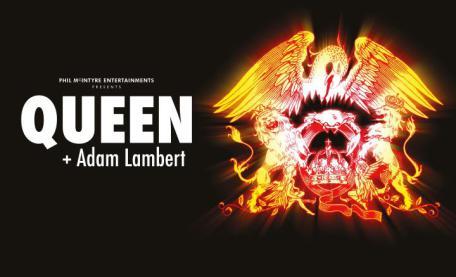 Date: Friday 1st December 2017
Venue: Metro Radio Arena, Newcastle
It's been almost three years since I last saw Adam Lambert grace the stage with rock legends Queen, as it was January 2015 when they last came to Newcastle. That was a truly fantastic show therefore I was very excited to be heading back to see the set up again, wondering what different things they would manage to come up with this time round.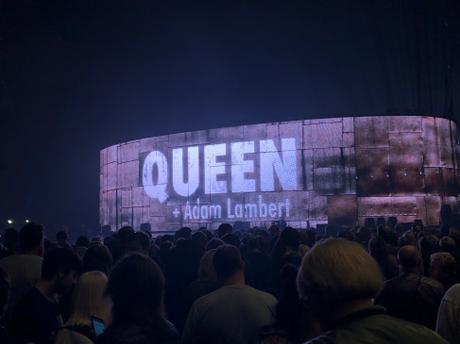 It really is a fantastic night to celebrate the music of Queen with an incredible front man in Adam Lambert. He really brings something to the stage and owns everything about it. Changing the outfits and proclaiming that he is not trying to be or replace Freddie Mercury as no one ever could or will. I think that is important for the fans in the crowd who don't know him as well as others.
Everything about the show is fantastic, the amazing set up and the different lights used throughout made it visually stunning and the sound is just perfect for the rock music, with the drums and guitar solos being amazing to listen and rock out too. Adam Lambert is an incredible performer and must really be seen live to be truly appreciated, his willingness to engage with the crowd and get them going is fantastic, a true rock front man!
Throughout we were played hit after hit which you have the honour to sing, or maybe shout along with. From this I have come to the conclusion that Don't Stop Me Now, Bohemian Rhapsody, Who Wants To Live Forever and We Are The Champions are my favourite Queen songs due to screaming along more to these ones!
You get to have a lot of fun as Adam joined by the legends that are Brian May and Roger Taylor all are clearly enjoying it as much as the crowd. Fantastic to have the honour to see them still performing on stage!
Don't worry through Freddie is never forgotten and we get to see him a couple of times on the big screen which is certainly a very good thing! Especially the way it is all put together it just all works out so fantastically. The songs are still truly amazing and it really does remind you that they don't make them like they used to anymore!
Videos - Fat Bottomed Girls, Somebody to Love and We Are the Champions