The unsaved man says, I am a good person, it's just that the world doesn't give me a chance to show how good I am.
The saved man says, I am no good. I was of the world and the world is evil.
This is why Jesus had to come from elsewhere than this world to save us.
"
And no man hath ascended up to heaven, but He that came down from heaven, even the Son of man which is in heaven
" (John 3:13).
He is not of the world, because if He was of the world, the world would love its own. No earthly 'savior' will ever save us. Our hope does not lay in any political leader, any spiritual pioneer, any business innovator, any scientific genius. They are of the world.
When we are saved by His grace, we become not of this world, either. Our citizenship transfers to heaven. And no matter what the world thinks of us, this is a temporary stay. We will all be there, either by death or rapture, we will leave this world and go to where all are good, because we will share in the Righteousness JESUS gave to us.
"
I saw the holy city, the new Jerusalem, coming down out of heaven from God, prepared as a bride adorned for her husband. And I heard a loud voice from the throne saying, "Behold, the dwelling place of God is with man. He will dwell with them, and they will be his people, and God himself will be with them as their God
." (Revelation 21:2-3)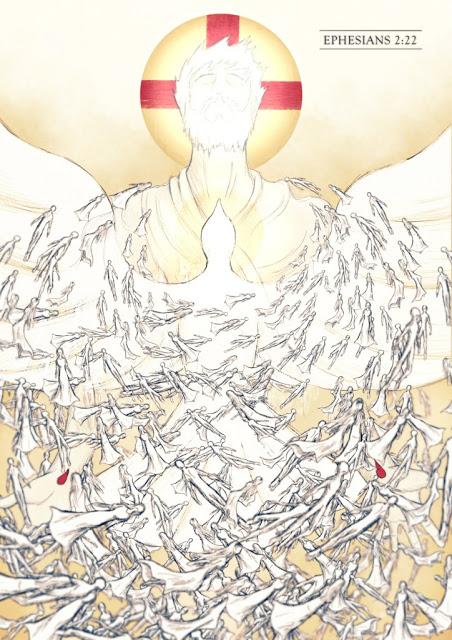 By Chris Powers at fullofeyes.com. Free to use. Illustration & verse explanation here