Need a getaway moment?  Need some down time?  Some time to set aside the hustle and bustle that is life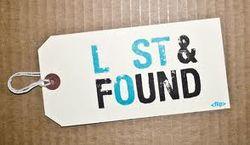 today, the angst and stress that can be such a life drainer?
Do yourself a favor. 
Find a quiet place.  Hook your laptop or tablet or whatever it is you're seeing this on right now to a nice sound system and lose yourself for the next 7 minutes to what follows from Allen Levi. 
It's a song I was exposed to nearly 15 years or so ago for the first time (along with a number of others from Mr. Levi) and a song I recently found myself listening to again more recently.
Listen not just however with your ears .  Listen with your heart.  There's a message here that fills an empty spot, if only for a moment.  A message we should cling and even come back to.
Give it a shot but only do so if you can quietly and purposely be attentive to the lyrics.
That touched me, and I hope it touched you.  If it doesn't, it might then be worth your while to listen to what follows.  Mr. Levi, I learned while putting this post together, lost his brother last year to a brain tumor.  This next video is a tribute to that brother and the bond that only brothers can know.  Be warned, it will grab you.
You can learn more about Allen at his blog.  Just keep scrolling.  He's also got a website that features his music.
He's a gifted and Godly man.
Carry on.