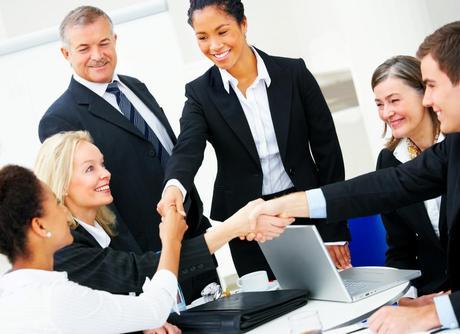 At some point we have all had that idea we think could net us a fortune if we only had the time to devote to it. Until recently, the idea of taking that idea, starting a business from home and sitting back to watch the cash roll in would have seemed completely ludicrous, but with the advent of the internet-age, billions are being made every year by online businesses. Take global retail giant Amazon, for example; a retail company that operates a multi-billion dollar business without owning a single high-street store. This success simply wouldn't have been possible in the day when ordering items for delivery meant thumbing through heavy catalogues, filling in shipping slips and waiting for the confirmation call.
The internet has revolutionised the way we consume our products and services and it's revolutionised the way independent businesses are run. But how do you go about getting started?
The Business Plan
All of the best (and worst) businesses begin with a plan. Drawing up a good business plan is far from an exact science, of course, but there are numerous factors you should take into account. First, you need to understand the basics; know your target market, discover who and/or what you are competing against, attract financing, find some key resources, build a customer base and forge strategic alliances. These are all goals that should be listed in your business plan in some capacity. The objective of the plan is to tell a compelling tale that draws potential investors and clients in and makes them want to get involved in the business. As such, it should be succinct and direct. No more than 20 pages and even that would be overdoing it somewhat.
Find your Niche Market
Even mainstream products will fall into a specific market niche and one of the most important aspects of running an online business is finding the niche you fit into, understanding it and then exploiting it. If you're working in an area (for example) such as electronics, there are hundreds of niche markets within that bracket, each with their own competitors and consumers. If your product is an electronic device that does something similar to a device already on the market, but does it in an even more niche way, make sure that niche is as specific and easy to market as possible. Good business is always about finding the USP and an online business is no different.
Financing
Raising funds to begin your business is one of the most difficult and frustrating tasks you'll ever have to undertake, but if you push hard enough and refuse to give up, there are many financing options available the aspiring online entrepreneurs. The most conventional method of securing finance is of course through a bank loan or overdraft, which is generally cheaper than selling shares of equity. However securing a loan may prove difficult for first-timers. For those who are finding it difficult to secure the necessary bank loans, an equity investment might be a good bet.
Equity Investment
There are two options when it comes to equity investment; 'business angels' and 'venture capitalists'. Business angels are wealthy investors who will usually offer a business between £10,000 and £250,000 (depending on the size of the business) as well as a range of contacts and advice. They are more 'hands on' and will prove far more helpful to small businesses than venture capitalists, who just invest their money and then tend to sit on their hands and wait for their profits to roll in.
The Website
Whether you opt for a cheap, simple website or an extravagant bells-and-whistles website will depend on not only what kind of business you're intending to run, but how much money you've been able to raise. The most cost-effective option would be to design your own website, of course, but unless you want to use generic 'build your own' site designers to get the job done (which will look incredibly unprofessional), you'll have a LOT to learn in terms of coding and design. Chances are that you already have connections with somebody well-versed in the world of site-building so use your connections. If you use somebody you know, it will also be much easier to get out of them exactly what you want. As far as the design goes, keep it simple, clean and easy to navigate. The site needs to be easy for customers to navigate or they could get lost and confused. Whether you focus primarily on images or content will of course depend on the nature of the business, but in any case you'll need a deft combination of the two that will inform users of the business's goals, personality, and what it has to offer. The site should be updated frequently too, as a site that is left to gather dust might look like it's not even operational to first time users.
Marketing
A huge mistake that many first-time online businesses make is to setup the site and then wait for the clicks to come pouring in. Look at it this way though; with no 'shop window' to look through, how is anybody going to know you're in business? There are numerous routes you could try. The most common methods of advertising online are affiliate marketers and search engine optimisation (SEO), both of which can be undertaken by third-party companies. In the case of affiliate marketing; by signing up to an affiliate network, you'll be put in touch with affiliate marketers who will sell links to your products or services on their own sites. They will only be paid (on commission) in relation to how many clicks their links generate or how many sales those clicks lead to. SEO meanwhile, increases your Google ranking using organic link building. Finally you could also try using social networking to get the word out, as it would be ludicrous to overlook the popularity of Facebook and Twitter, and just how influential they can be.
Patience and learning
Don't give up your day job just yet of course! Any budding entrepreneur will probably have more than a few plates spinning at once time and you should be no different. Also, never stop learning! Online businesses are constantly changing, evolving and adapting. There are countless literary sources to peruse too. For example, WebWithit teaches you how to build website revenue and business revenue, by using case studies from some legendary entrepreneurs who have discovered first hand that an online business can be a gateway into an incredibly lucrative career.