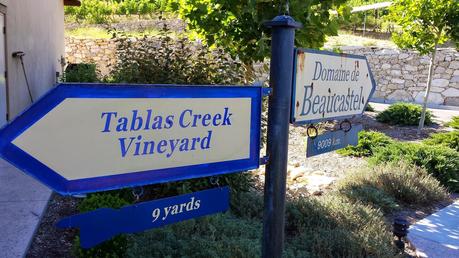 One of my favorite experiences of participating in the Wine Bloggers Conference Paso Robles Pre-Excursion was our visit to
Rhone Ranger
favorite,
Tablas Creek Vineyard
. Although Gary Eberle of
Eberle Winery
was the first to plant Rhone varieties in Paso, Tablas Creek was the first to make their Rhone styled wine commercially viable in the Paso Robles AVA.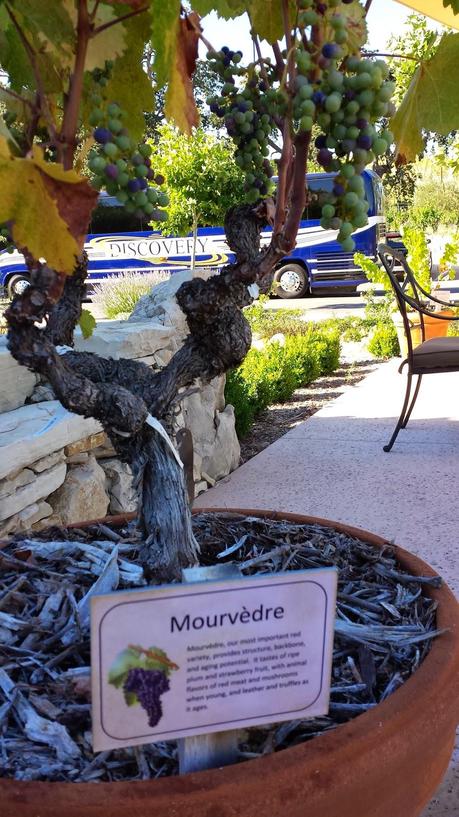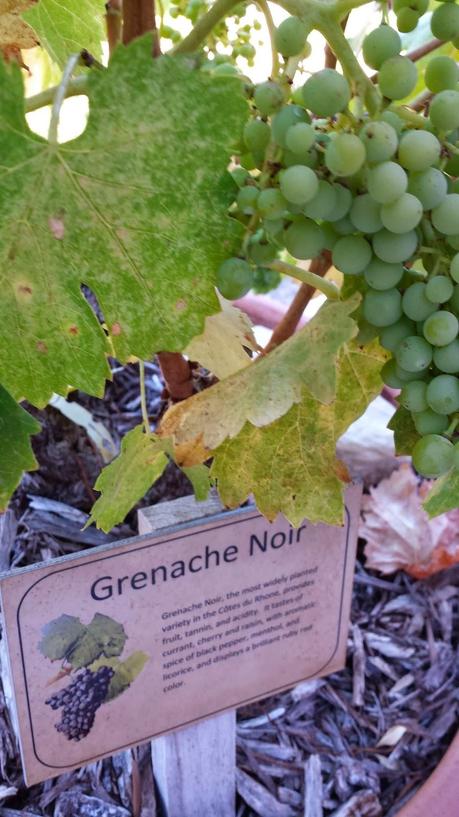 Tablas Creek Vineyard is a joint venture between Château de Beaucastel and Robert Haas, as they planned to create a Châteauneuf-du-Pape style vineyard in California. The partners eventually found a site in Paso where the elevation and limestone soils (a rare soil type in Paso) resembled those at Beaucastel. In 1990 the winery imported a substantial number of Rhone vines (Mourvèdre, Grenache Noir, Syrah, Counoise, Roussanne, Viognier, Marsanne, and Grenache Blanc) and handed them over to the USDA. Three years later the vines passed the quarantine testing program and Tablas Creek began propagating their nursery. The vines from this nursery were eventually sold to many well known California Rhone producers.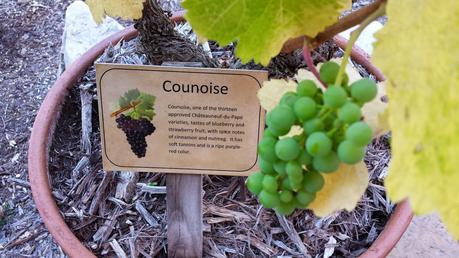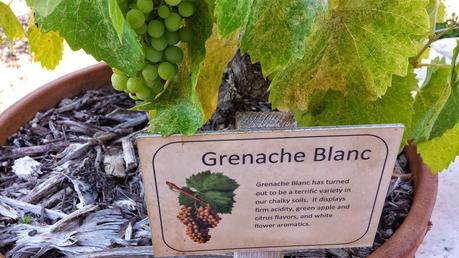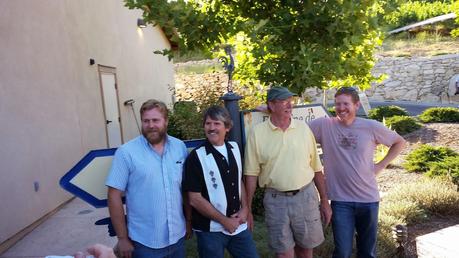 Robert Haas' son Jason is the current winemaker and a former Wine Blogger Awards winner. His Tablas Creek blog won in the Winery Blog category in 2008 and 2011. On our arrival to the winery he briefly described to our group the winery's history and the vineyard's physical characteristics - demonstrating how the limestone soil absorbs water that the vines can then access later. Afterward he lead the group past the popular baby llama - llamas are used as "guard dogs" to protect the weed eating sheep from coyotes to a rootstock grafting demo. Rootstock and vines do not have to be taped together in the modern era.  Pretty informative.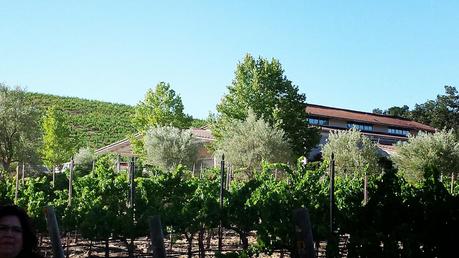 Small Viniferia Nursery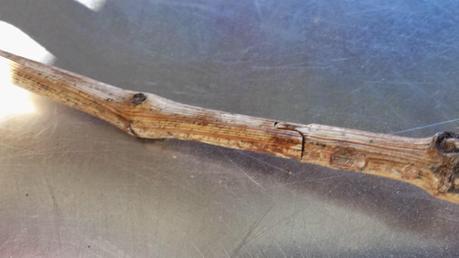 Rootstock and vines grafted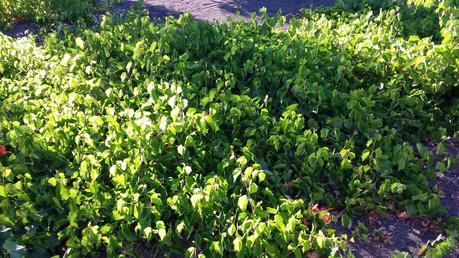 Rootstock
After the rootstock demo, we headed inside to sample the wines from Tablas Creek, as well as three other Paso Rhone producing wineries: Calcareous Winery, Écluse Wines, and Caliza Winery. My favorite Caliza wine was their 2011 Azimuth, a delicious GSM (Grenache, Syrah and Mourvedre) blend. The 2010 Lock Vineyard Syrah from Ecluse madee a powerful statement of "here I am and don't forget me"; whereas the Calcareous Lily Blanc (Viogner, Greneache Blanc and Roussanne) and Tres Violet GSM were more subtle but equally tasty.  The Tablas Creek Esprit Blanc was the first American Picpoul Blanc for me, although it incorporates only 5% to the majority Roussanne and Grenache Blanc blend. And it was also a thrill to taste my first 100% Terret Noir - usually a blending grape - but this barrel sample show promise with its tart cherry flavors. Cheers to Paso Robles, Tablas Creek, and Rhone styled wine.