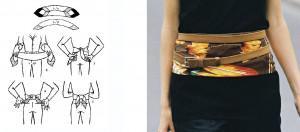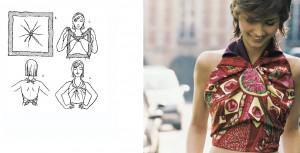 The season for scarves is finally here, and that means more options to spruce up your style. I love cold weather because it's a valid excuse to bundle up, layer, and pile on the nice extras–scarves, mittens, arm warmers and hats. One thing I love about scarves is the endless number of ways you can style it. You can knot it, wrap it like a tie, twist it, double it, triple it, pin it, loop it, wear it as a halter, a skirt, headpiece, belt, and the list goes on. Don't you just love how the models above wore their scarves as an under-layer belt and a halter top?
While it may be a bit too cold to be using a scarf in any other way besides on the neck, one of my new favorite way is using two lightweight scarves simultaneously. It keeps you warm and it's definitely a unique way to style yourself this fall/winter!
We usually wear scarves plain, but one way to add a kick of drama is to use pins/brooches to shape a scarf a certain way or hold it in place. 1928 has plenty of chic, vintage-inspired styles to choose from depending on the design and texture of your scarf. Pick a favorite statement brooch and wear it on different scarves, or wear different brooches to change up the look of one scarf. Have a fab Tuesday!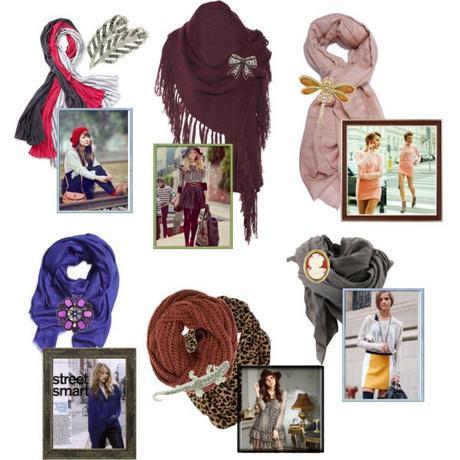 How do you plan on wearing your scarves this season?