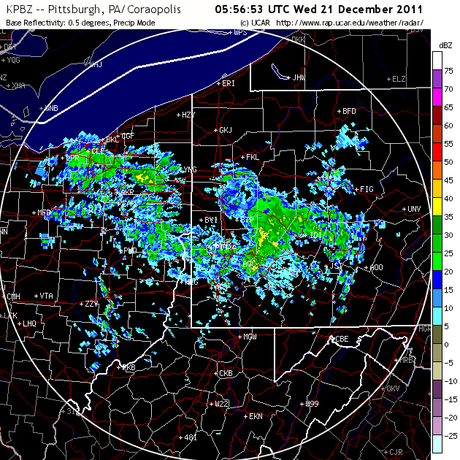 It was raining nonstop for most of the night, so I figured there should be a good waterfowl fallout. I had a few places in mind for the three hours of birding that I had today. I started at the DuBois Reservoir around noon. Upon arriving at the reservoir, I immediately saw the water was full of ducks. It was extremely challenging to try and scope through the flocks of birds on the water due to the constant downpour. All of the birds were too far out for photographs. Canada Geese made up the majority of the individuals tallying 150 birds. Highlights include a lone Snow Goose, 12 Hooded Mergansers, and 62 Ring-necked Ducks. The 12 Hooded Mergansers were considered a "high count" on eBird. Here is a link to the complete checklist from the DuBois Reservoir. As I was leaving the reservoir, I noticed a flock of Canada Geese flying over my car and thought I saw a Cackling Goose flying with them. Maybe I overlooked it on the water. I'm not 100% positive, so therefore I cannot count it.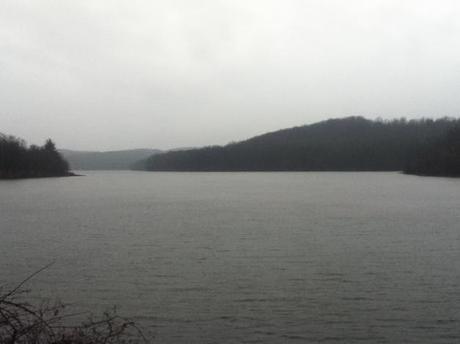 DuBois Reservoir
I went from the reservoir to the private community of Treasure Lake. There I scoped two lakes, Biminni Lake and Treasure Lake. Neither of the lakes held any waterfowl, not even a Mallard. I was disappointed because I was hoping for a Black Scoter at Bimini Lake. I really need Black Scoter for the Pennsylvania state and year lists. Oh well, there is always next year.
After leaving Treasure Lake, I stopped by Tannery Dam in downtown DuBois to check for anything unusual. I only observed three species, Canada Geese, Mallards, and American Crows.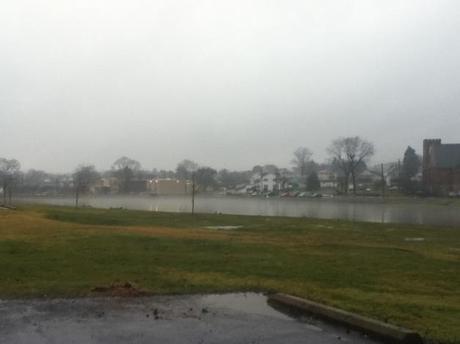 Tannery Dam
The last place on my list to bird for the morning was Kyle Lake. Kyle Lake is a State Fish Lands and is owned by the Commonwealth of Pennsylvania and managed by the Fish and Boat Commission. Two Mallards were the only waterfowl to make their way into my scope and binoculars. I walked through the woods and found a winter foraging flock that consisted of three Black-capped Chickadees and two White-breasted Nuthatches.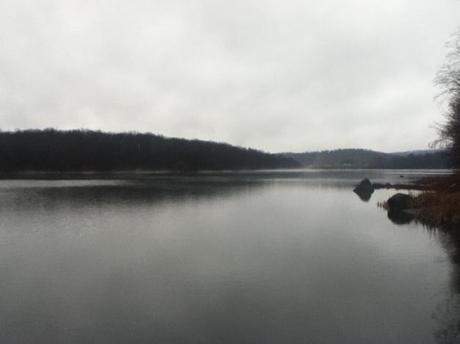 Kyle Lake
I was thoroughly disappointed with the low number of individuals I observed today, with only one body of water holding the majority of the birds. Anyways, did you enter your daily eBird checklist?